Clinicians
The following clinicians will be presenting at the 2023 In-Service Workshop. Click on the thumbnails to view their bios and access hand-out files. Files may be accessed by registered ISW attendees who are logged in to My ISW.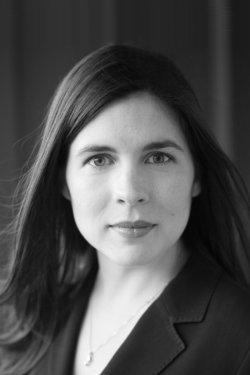 Kari
Adams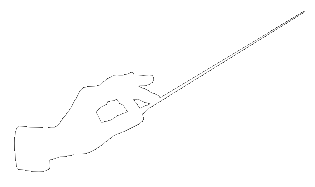 Kari Adams
KMEA All-State Middle Level Choir Conductor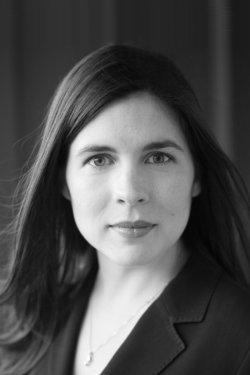 Kari Adams is Assistant Professor of Choral Music Education at Florida State University and conductor of Levana (formerly Women's Glee Club). Prior to her appointment at FSU, Adams completed her PhD in music education at the University of North Texas. She taught middle school choral and general music in Knob Noster, Missouri, where she was named Teacher of the Year in 2014. She is a passionate educator, conductor, and researcher.
Adams engages in guest conductor, clinician, and adjudicator opportunities regularly. She has conducted All State and honor choirs in Florida, Louisiana, Missouri, Tennessee, and Virginia. She has also presented at state practitioner conferences in Arkansas, Florida, Missouri, and Texas as well as at national ACDA and NAfME conventions. Her articles focused on research-based strategies for practitioners have been published in
Music Educators Journal
,
Update: Applications of Research in Music Education
, Florida Music Director, and
Choral Journal
. Through her work as the Research Chair for FL-ACDA, she operates the Research Corner blog, a resource focused on making research in the field more accessible for in-service and preservice teachers.
Adams's research has been published in leading journals in the field including
Journal of Research in Music Education
,
Journal of Music Teacher Education
,
Bulletin of the Council for Research in Music Education
,
Update: Applications of Research in Music Education
, and
International Journal of Research in Choral Singing
. Her research interests include music teacher education, identity construction, music perception, and implicit theories of intelligence. In addition to her publications, she has presented on these topics at regional, national, and international conferences.
---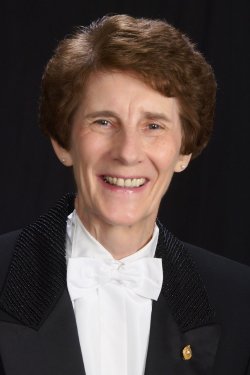 Paula
Crider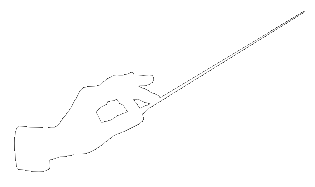 Paula Crider
KMEA All-State 56A Band Conductor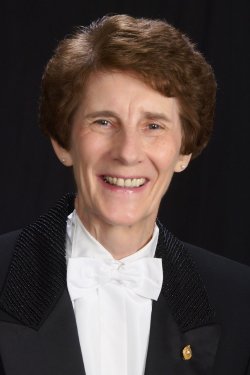 Following a distinguished 33 year teaching career, Professor Paula A. Crider continues to share her passion for making music through an active schedule as guest conductor, lecturer, clinician and adjudicator. She has enjoyed engagements in 47 states, Canada, Ireland, the United Kingdom, France, Singapore, Italy, Germany, Spain, Hong Kong, Taiwan, Malaysia, Australia, New Zealand and South Korea.
Professor Crider has taught in the public schools at all levels, and holds the unique distinction of having been the first female in the state of Texas to serve as director of bands at a class 5-A high school. Her Crockett High School Bands in Austin, Texas enjoyed both state and national recognition for musical excellence on the concert stage, and were twice named Texas 5A State Marching Champions. The Crockett Band was Awarded the Sudler Order of Merit, and was named to the Sudler Roll of Honor of Historic Bands in 1992.
A tenured Full Professor at The University of Texas, Crider conducted the Symphony Band, and was Director of the acclaimed University of Texas Longhorn Band. During her 17 year tenure, she was twice accorded the "Eyes of Texas" Award for distinguished teaching. She continues to serve as visiting guest professor at universities throughout the country. She has written numerous articles for The Instrumentalist, The Band Director's Guide, the National Band Association Journal, and has published manuals for Brass Techniques, Marching Band Methods and Instrumental Conducting. She is co-author for the Hal Leonard "Masterwork Studies" series, and author of The Composer's Legacy, Conductors on Conducting for Wind Band published by GIA. Professor Crider has presented professional teacher seminars throughout the United States, and has served as Music Director for the London New Year's Day Parade. She is coordinator for the National Band Association Young Conductor/Mentor Program, is senior Educational Consultant for Conn-Selmer, Inc., and serves on the Midwest International Band and Orchestra Board of Directors.
Crider is a Past President of the National Band Association, and the American Bandmaster's Association. Awards and honors include the Tau Beta Sigma/Kappa Kappa Psi Distinguished Service to Music Award, the Sudler Legion of Merit, The Women Band Director's International Rose, The Grainger Society Medal, the National Band Association AWAPA Award, 2004 Texas Bandmaster of the Year, Phi Beta Mu Hall of Fame, and the Midwest Medal of Honor. In 2013, she was honored with a Doctor of Music Education Honoris Causa from the Vandercook School of Music. She was inducted into both the Women Band Directors International and the National Band Association Hall of Fame, and in 2015 was elected to the Phi Beta Mu International Hall of Fame.
---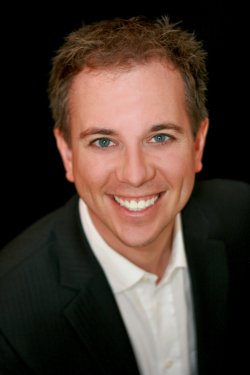 Michael
Hanawalt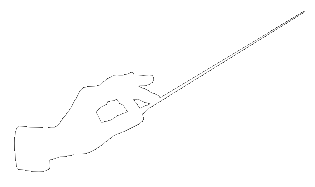 Michael Hanawalt
KMEA All-State Treble Choir Conductor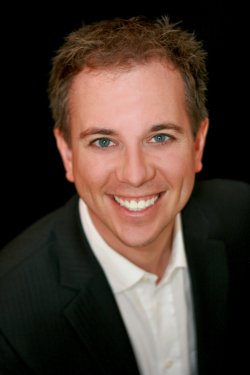 Michael Hanawalt is the Director of Graduate Choral Studies at Florida State University, where he conducts the Chamber Choir, teaches graduate courses in conducting and choral literature, and serves as Artistic Director for the Tallahassee Community Chorus. Previous appointments include Director of Choral Activities at Wichita State University, Chorus Director at the Wichita Symphony Orchestra, and Visiting Instructor of Music at St. Olaf College.
Dr. Hanawalt is a founding member of the professional male vocal ensemble Cantus, based in Minneapolis, Minnesota. Throughout his eleven-year tenure with the organization, he recorded twelve CDs, participated in 200 educational outreach events, and performed in or oversaw the booking of over 500 concerts, including collaborations with the King's Singers, the Boston Pops, the St. Paul Chamber Orchestra, and the Minnesota Orchestra. He also served for six years as Cantus' Executive Director, overseeing its growth through organizational management, fundraising, and board development.
Active as a tenor soloist, Dr. Hanawalt is the winner of competitions held by the Schubert Club in Minneapolis, MN, Thursday Musical in St. Paul, MN, and the National Association of Teachers of Singing in Collegeville, MN. Recent past engagements include the Evangelist in J. S. Bach's Matthäus-Passion with the Bethany College Messiah Festival of the Arts, as well as tenor soloist in Beethoven's Symphony No. 9 with the Wichita Symphony Orchestra and in Mozart's Requiem with the Tarleton State University choirs and orchestra and at Westfield State University in Massachusetts.
Dr. Hanawalt's choral arrangements are published by Boosey & Hawkes, Colla Voce, and the Niel. A Kjos Music Company. His setting of "Amazing Grace" has been performed at two national conventions of the American Choral Director's Association, and his arrangement of "Loch Lomond" is featured on the Cantus recording, Let Your Voice Be Heard.
Dr. Hanawalt holds a B.M. in Vocal Performance from St. Olaf College, an M.M. in Choral Conducting from Michigan State University, and a Ph.D. in Choral Music Education from Florida State University. He is the recipient of the 2016 Mickey and Pete Armstrong Faculty Award for Excellence in Teaching from the Wichita State University College of Fine Arts.
---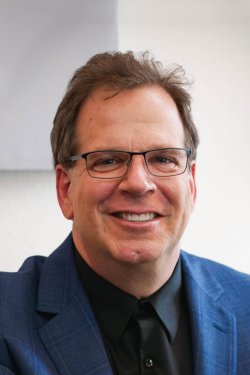 Matt
Harris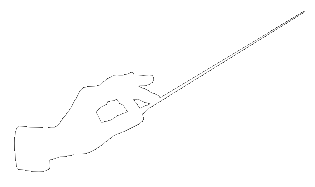 Matt Harris
KMEA All-State Jazz Band Conductor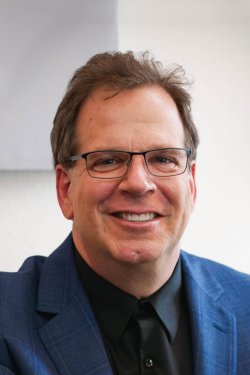 Matt Harris graduated with a BM from the University of Miami and a MM from the Eastman School of Music. He moved to Los Angeles after touring, writing, and recording with jazz legends, Maynard Ferguson and Buddy Rich. Matt teaches combos and private lessons at California State University Northridge and Loyola Marymount University in Los Angeles.
Matt is an active clinician, conductor and composer for high schools, colleges, and professional bands around the world. He has conducted the Nevada, Oklahoma, Arizona, South Dakota, Minnesota and Texas All State bands. He has been commissioned to write music from bands spanning the globe, including Denmark, Germany, The Netherlands, New Zealand, Japan, China, Turkey, as well as numerous high schools and universities in the United States. Matt has been a guest clinician for over 30 years with topics ranging from improvisation, rhythm section, piano, arranging, composition, business of music, and creative aspects of playing jazz.
Matt has 6 CD's of original music. Matt has written for the Hollywood Bowl Orchestra, Metropole Orchestra (Netherlands), Airmen of Note, Air Force Falconaires, Kluvers Big Band (Denmark), as well as high school and college bands throughout the country. He has also arranged, orchestrated, and/or performed on numerous national jingles, recordings, and live performances including Taco Bell, Home Depot, Jack in the Box, Ford, Schwab, Mariott, and many more.
Matt has played with jazz legends including Buddy Rich, Maynard Ferguson, Bobby Shew, Lanny Morgan, Bob Sheppard, Peter Erskine, Bob McChesney, Rob Lockart, Carl Saunders, Jimmy Cobb, Joe Morello, Chuck Findley, Tim Ries, Bob Summers, John Pisano, and Gregg Bissonette.
Matt has played piano and/or written music for some of today's top jazz vocalists including Karyn Allison, Jackie Allen, Diane Shure, Dena Derose, Rosana Eckert, Calbria Foti, Kevin Mahogany, Kurt Elling, Marie Carmen Koppel, and many others.
Matt recently played at Ronnie Scott's jazz club in London with the Buddy Rich Tribute Band, featuring Ian Paice. Additionally, his arrangement of "Nessun Dorma" was performed by the Roger Fox Big Band featuring Simon O'Neil in Wellington, New Zealand this summer.
---
Apo
Hsu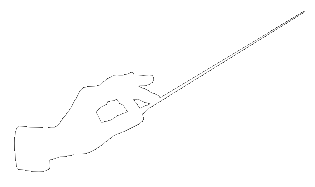 Apo Hsu
KMEA All-State String Orchestra Conductor
(Apo) Ching-Hsin Hsu, conductor, has served as the Artistic Director and Conductor to The Women's Philharmonic in San Francisco, Music Director and Conductor of the Springfield Symphony in Missouri, Music Director with the Oregon Mozart Players and Affiliate Artist/National Endowment for the Arts Assistant Conductor with the Oregon Symphony. Guest appearances has taken Ms. Hsu to the Americas, Asia and Russia.
In her role as Artistic Director and Conductor of The Women's Philharmonic from 1997-2001, they toured Brazil in 2001; for recordings, they released a compact disc that features the symphonic music of African American composer Florence Price.
Ms. Hsu received her Bachelor of Arts in Piano from the National Taiwan Normal University while also studying the Doublebass. Her graduate studies was completed at the Hartt School of Music in CT, with the renowned doublebassist Gary Karr for Masters of Music, and an Artist Diploma in Conducting with Maestro Charles Bruck. Ms. Hsu has worked with Murry Sidlin and Harold Farberman, and attended the Pierre Monteaux Domaine School for Advanced Conductors, the Conductor's Institute, and the Aspen Music Festival.
Ms. Hsu has served on the faculty for both the American Symphony Orchestra League Conducting Workshops and National Youth Orchestra Festival. She has been a Music Review Panelist for the National Endowment for the Arts and served on the faculty at The Conductor's Institute at Bard College. Ms. Hsu is on the faculty at the National Taiwan Normal University in Taipei and enjoys seeing many of her pupils succeed in the fields of education and conducting at all levels.
---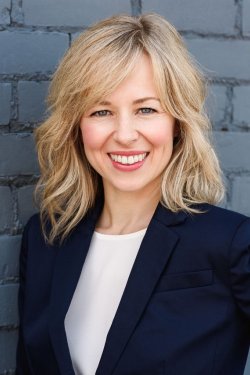 Kristina
MacMullen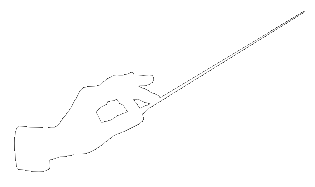 Kristina MacMullen
KMEA All-State Middle Level Choir Conductor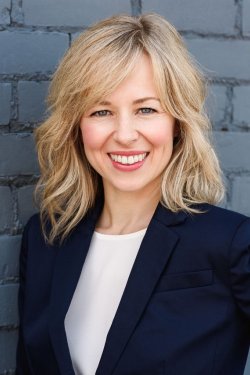 Kristina Caswell MacMullen serves as Associate Professor of Choral Conducting at the University of North Texas where she conducts the University Singers and instructs students in the areas of conducting and choral pedagogy. Prior to teaching at UNT, Dr. MacMullen served on the faculty of the Ohio State University for eight years.
As an active adjudicator and clinician, Dr. MacMullen has conducted All-State and honors choirs throughout the United States. She has presented and co-presented interest sessions at state, regional, national and international conferences. Her teaching and conducting is featured on the recording Conducting-Teaching: Real World Strategies for Success published by GIA (2009).
A graduate of Michigan State University and Texas Tech University, Dr. MacMullen also enjoyed a diverse career as a public-school teacher.
---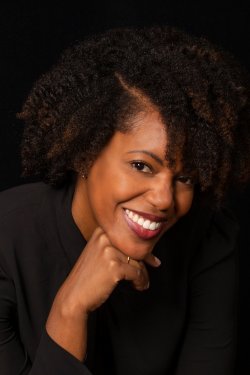 Tonya
Mitchell-Spradlin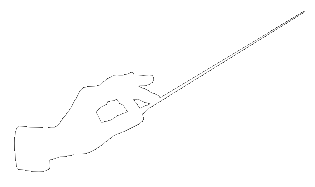 Tonya Mitchell-Spradlin
KMEA All-State 1234A Band Conductor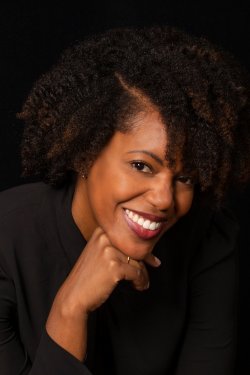 Tonya Mitchell-Spradlin is Director of Wind Band Studies and Assistant Professor of Music at Pennsylvania State University. In addition to conducting the Symphonic Wind Ensemble, overseeing the graduate wind conducting program, teaching courses in wind band literature and wind conducting, she oversees all aspects of the concert band programs at Penn State. Her appointment at PSU follows three years as Assistant Director of Bands and Associate Director of Athletic Bands at the University of South Carolina. Prior to her tenure at UofSC, Mitchell-Spradlin taught at Valdosta State University as Director of Athletic Bands and was Director of Bands at Chamblee High School in Chamblee, Georgia.
Mitchell-Spradlin has a diverse background as a clinician, adjudicator, educator, and speaker. She is a frequent guest conductor, and has presented regionally at the South Carolina Music Educators Association Conference, nationally at the Midwest International Band and Orchestra Clinic, internationally at the International Society for the Promotion of Wind Band in Austria, and has served as Tau Beta Sigma's local and national Women in Music Speaker.
As a proponent of new music, she is engaged in building the wind band medium. She led the consortium and premiere of Aaron Perrine's Beneath a Canvas of Green for wind ensemble and percussion quartet which was also the source of her doctoral dissertation. Additionally, she is active in a number of premieres and consortiums for new music.
Mitchell-Spradlin serves as the National Vice President of Professional Relations for Tau Beta Sigma: National Honorary Band Sorority. She also holds memberships in Kappa Kappa Psi, the College Band Directors National Association, National Association for Music Education, and Women Band Directors International.
---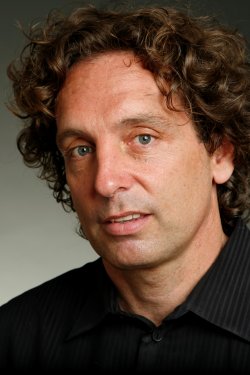 Jim
Papoulis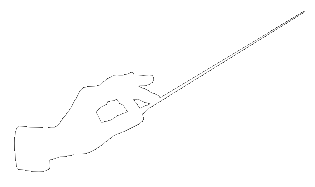 Jim Papoulis
KMEA All-State Elementary Choir Conductor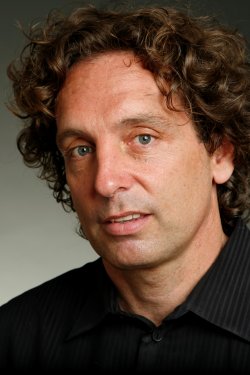 Jim Papoulis composes in many genres and is known for work that combines contemporary, classical, and world sounds. Papoulis has made significant contributions to choral music by revitalizing the choral repertoire with songs whose roots are classical and world, with voicing that incorporates lead vocalists with choirs, vocal percussion, and world rhythms. His choral work often is sung from the perspective of the singer, and is constantly inspired by the work he does through the foundation for small voices. He firmly believes that music can heal, educate, celebrate, and empower the lives of children. Through the Foundation for Small Voices he has conducted songwriting workshops with choirs from the United States, China, Japan, Tanzania, Mexico, Kenya, Dominican Republic, Haiti, England, Norway, Canada, Spain, Italy, Kenya, Uganda, France, Ireland, Bosnia, Jordan, Australia, Holland, Dubai, and Greece. He has worked with choirs and ensembles on all continents and from all walks of life, and has also worked with: Aretha Franklin, Celine Dion, Beyonce, the New York Philharmonic, Chicago Symphony, London Boys Choir, London Symphony, Beijing Children's Choir, Faith Hill, Natalie Cole, Snoop Dogg, Tokyo String Quartet, Moscow Philharmonic, Portland Symphony, New World Symphony His music has recently been featured at: Beijing Olympics; Give Us Hope exhibit at the 9-11 Museum in New York; 9-11 10th Anniversary Concerts throughout the world including New York, Moscow, Tokyo, Beijing, London, Oslo, Paris, Shanghai, Rio, Rome, Salzburg, St. Petersburg, Dubai, Delhi, Oslo, Paris; 2008 Presidential Inauguration; Pope visit televised nationally at Yankee Stadium; World Cup South Africa 2010.
---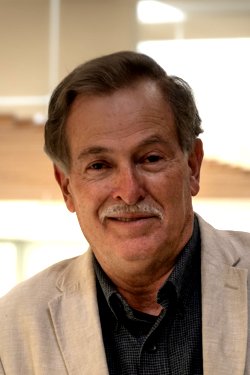 Z. Randall
Stroope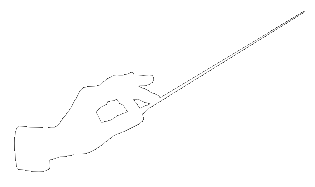 Z. Randall Stroope
KMEA All-State Mixed Choir Conductor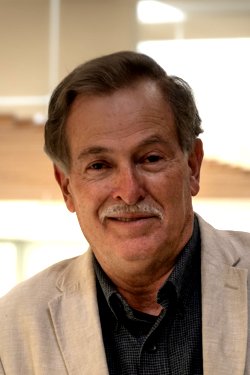 Z. Randall Stroope is an American composer and conductor who has served as Professor of Music at three universities (an Endowed Professor at two), conducted 47 all-state choirs, and directed over 40 times at Carnegie Hall and 16 times at Chicago Orchestra Hall, among other American venues.
Internationally, Randall has had recent conducting engagements in Hong Kong, Rome, Barcelona, Singapore, Canterbury, Berlin, Salzburg, Vancouver and Dublin. He performed music for mass at the Vatican at least once every year since 2008. He is the Artistic Director for two summer music festivals in Europe and taught composition/conducting for the Italian Choral Directors Associations (FENIARCO and ANDCI) five summers of the last six years, as well as teaching composition in Singapore.
Randall's composition teachers were Cecil Effinger and Normand Lockwood, both students of the famous French teacher/composer, Nadia Boulanger (student of Gabriel Fauré). Randall has 190 choral works in print, including commissions for orchestras, soloists, choral ensembles, and works for combined forces. Recent commissions include the Raffles Singers (Singapore), Michigan Choral Conductors Consortium, Arlington Master Chorale, West Point Military Academy, Müller Chamber Choir (Taiwan), among others. Recordings of his works can be heard on Spotify, YouTube and his website (www.zrstroope.com).
Randall guest conducts full-time, and composes from his home studio on Merritt Island, Florida and in Sandia Park, New Mexico. Most of all, his priority is just making a difference in his corner of the world, loving creating music with others, and serving his family in the best way he can.
---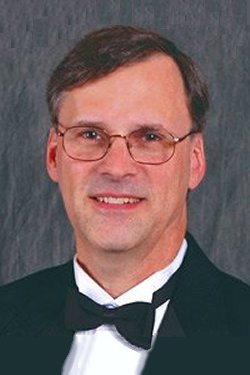 Michael
Sweeney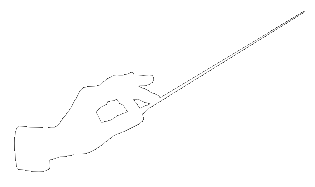 Michael Sweeney
KMEA 12A Honor Band Conductor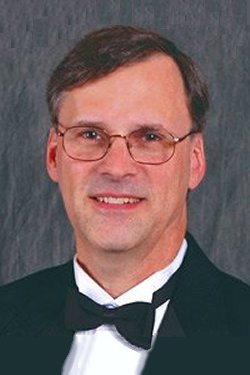 Michael Sweeney is currently Director of Band Publications for Hal Leonard LLC in Milwaukee, Wisconsin, one of the largest publishers of printed music in the world. Michael is directly responsible for the development, production, recording and marketing of new publications for school bands. In addition, he contributes as a composer and arranger in all instrumental areas, and is particularly known for his writing at the younger levels for concert band and jazz. Since joining the company in 1982, Hal Leonard has published over 500 of his compositions and arrangements.
Mr. Sweeney is a 1977 graduate of Indiana University (Bloomington), where he earned a bachelor's degree in music education and studied composition with Bernard Heiden, John Eaton and Donald Erb. Prior to working for Hal Leonard he was a band director in Ohio and Indiana, working with successful concert, jazz and marching programs at all levels from elementary to high school.
A winner of multiple ASCAP awards, Michael's
Ancient Voices
(1994) and
Imperium
(1992) are featured in the acclaimed
Teaching Music Through Performance
series by GIA Publications. Other works such as
Black Forest Overture
(1996),
The Forge of Vulcan
(1997) and
Distant Thunder of the Sacred Forest
(2003) have become staples in the repertoire for middle school bands. He has received commissions ranging from middle school and high school bands to the Eastman Wind Ensemble and the Canadian Brass. His works appear on numerous state contest lists, and his music is regularly performed throughout the world. He is also in demand as a clinician and conductor for honor bands and festivals.
Hand-out files from this clinician are available for ISW Attendees.
Login to My ISW
---