Clinics
The following clinicians will be presenting at the 2022 In-Service Workshop. Click on the thumbnails to view their bios.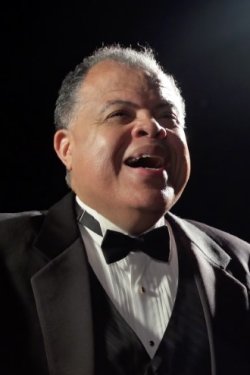 Anton
Armstrong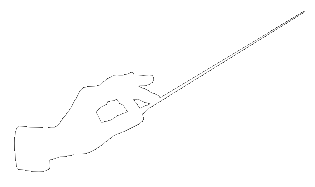 Anton Armstrong
KMEA All-State Mixed Choir Conductor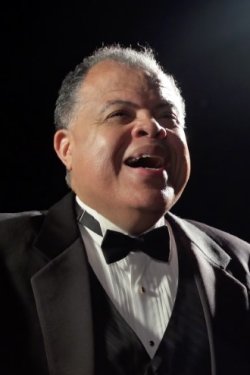 Anton Armstrong, Tosdal Professor of Music at St. Olaf College, became the fourth conductor of the St. Olaf Choir in 1990 after ten years in Grand Rapids, Michigan, where he served on the faculty of Calvin College and led the Calvin College Alumni Choir, the Grand Rapids Symphony Chorus and the St. Cecilia Youth Chorale. He is a graduate of St. Olaf College and earned advanced degrees at the University of Illinois (MM) and Michigan State University (DMA). He is editor of a multicultural choral series for Earthsongs Publications and co-editor (with John Ferguson) of the revised St. Olaf Choral Series for Augsburg Fortress Publishers. In June 1998, he began his tenure as founding conductor of the Oregon Bach Festival Stangeland Family Youth Choral Academy.
Active as a guest conductor in the United States and abroad, Dr. Armstrong has conducted All-State choirs and choral festivals in nearly all 50 states. In the 2021-22 year he will guest conduct the Kansas All-State Mixed Choir and the North Dakota All-State Choir. He has also guest conducted such luminary ensembles as the World Youth Choir, the Indonesia Youth Choir, the Ansan City Choir (South Korea), the Formosa Singers (Taiwan), the Houston Chamber Choir, the Vocal Arts Ensemble of Cincinnati, the Phoenix Chorale, the Westminster Choir and the Tabernacle Choir and Orchestra at Temple Square.
In March 2017, The St. Olaf Christmas Festival, one of the oldest musical celebrations of Christmas in the United States begun in 1912 by F. Melius Christiansen, founder of the St. Olaf College Music Department was featured by invitation in two major performances at the 2017 National Conference of the American Choral Directors Association at Orchestra Hall, Minneapolis, MN. Since 1990, Anton Armstrong has served as Artistic Director of the St. Olaf Christmas Festival which features nearly 600 student musicians who are members of five St. Olaf Choral ensembles and the St. Olaf Orchestra.
In January 2006, Baylor University selected Anton Armstrong from a field of 118 distinguished nominees to receive the Robert Foster Cherry Award for Great Teaching. He spent February-June 2007 in residency at Baylor University as a visiting professor. In October 2009 he received The Distinguished Alumni Award from Michigan State University. In June 2013 Dr. Armstrong received the Saltzman Award from the Oregon Bach Festival, which is the festival's highest honor. The Saltzman Award is bestowed upon individuals who have provided exceptional levels of leadership to the organization. In the Fall of 2014, The St. Olaf Choir and Dr. Armstrong received a Regional Emmy for the PBS television program Christmas in Norway with The St. Olaf Choir. Anton Armstrong was named an Honorary Life Member of the National Collegiate Choral Organization in the Fall of 2021. Honorary Life Members are recognized as a member of the choral profession who have devoted their life to the enhancement and artistic growth of the choral art. The award recognizes those leaders in our profession who have mentored young conductors, inspired singers, supported music educators in the arts, and shared their talents and gifts in the United States and abroad.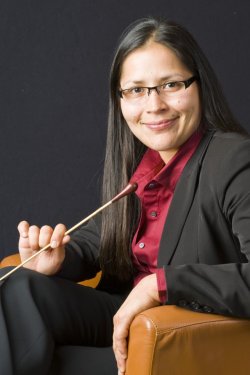 Jessica
Bejarano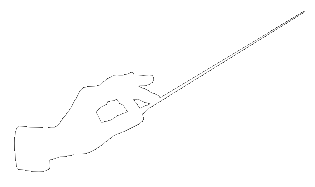 Jessica Bejarano
KMEA All-State Full Orchestra Conductor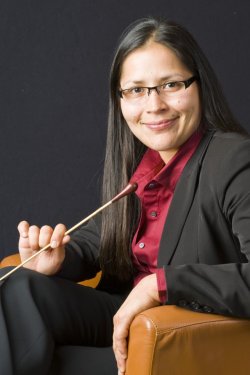 Jessica Bejarano is the Founder and Music Director of the San Francisco Philharmonic. Jessica also serves as Assistant Conductor of Opera Parallele and Music Director at Escuela Bilingue Internacionale. In 2019 Jessica was featured on NBC's The Today Show with Natalie Morales as the "Woman Breaking Barriers as a Trailblazing Symphony Conductor." PBS News Hour Weekend also featured Jessica as an emerging female conductor and KQED named Jessica one of 10 artists to watch in KQED Arts' Bay Brilliant Top 10 Artists of 2018. In 2019 Jessica was the first women in history to guest conduct the American Youth Symphony in Los Angeles. She was also the featured guest conductor and clinician at the San Diego State University's Women in Music, Diversity and Leadership Conference. January 2018, she was one of twelve female conductors selected from around the world to attend and conduct at the International Women's Conference in New York City. During that same time Jessica was the resident conductor of the University of California Santa Cruz Symphony Orchestra. Jessica has guest conducted in Russia, Italy, Romania, Bulgaria, Czech Republic, Spain, Venezuela and throughout the United States. She has also held motivational speaker engagements for numerous companies, schools and arts organizations. Jessica received her Master of Arts in Choral and Orchestral Conducting from the University of California Davis; Bachelor of Music in Music Education from the University of Wyoming and Associates of Fine Arts in Music Education from Casper College.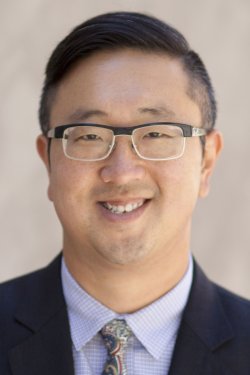 Travis
Cross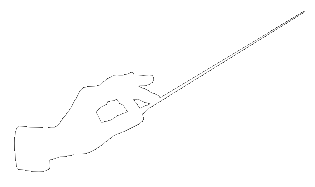 Travis Cross
KMEA All-State 56A Band Conductor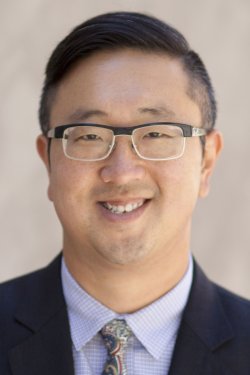 Travis J. Cross serves as professor of music at UCLA where he conducts the Wind Ensemble, directs the graduate wind conducting program, and chairs the music department. He was also associate dean for academic mentoring and opportunity during the initial years of the UCLA Herb Alpert School of Music. Cross has conducted the UCLA Wind Ensemble at the California All-State Music Education Conference and College Band Directors National Association Western/Northwestern Division conference and prepared the band for centenary performances of Leonard Bernstein's Mass with Gustavo Dudamel and the Los Angeles Philharmonic. During five years as wind ensemble conductor at Virginia Tech, Cross led students in performances at the Virginia Music Educators Association conference, Kennedy Center, and Carnegie Hall and developed the Virginia Tech Band Directors Institute into a major summer conducting workshop.
Cross earned doctor and master of music degrees in conducting from Northwestern University in Evanston, Ill., and the bachelor of music degree cum laude in vocal and instrumental music education from St. Olaf College in Northfield, Minn. His principal teachers were Mallory Thompson and Timothy Mahr. Prior to graduate study, he taught for four years at Edina (Minn.) High School, where he conducted two concert bands and led the marching band program.
Cross contributed a chapter to volume four of Composers on Composing for Band, available from GIA Publications. His more than 20 original compositions and arrangements are published by Boosey & Hawkes, Daehn Publications, and Theodore Music. He has appeared as a guest conductor, composer, and clinician in more than 30 states; Canada, China, Korea, Singapore, Spain, Thailand, and the United Arab Emirates; and at the Midwest Clinic and has had engagements in California, Hawaii, Indiana, Iowa, Minnesota, Texas, Wyoming, Virginia, and Korea. Cross is a Yamaha Master Educator.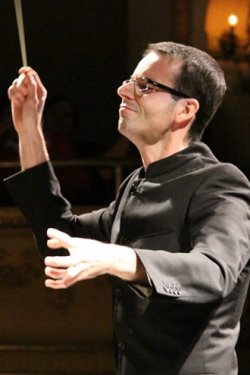 Thomas
Dickey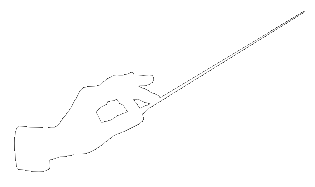 Thomas Dickey
KMEA All-State String Orchestra Conductor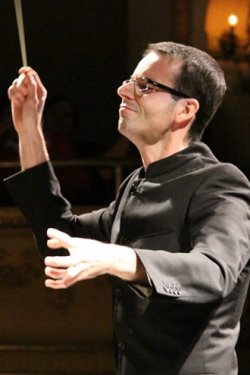 Second Prize Winner of the 2019 Mozart & Tchaikovsky International Conducting Competition, Dr. Thomas Dickey has been reviewed by critics as a "dynamic and exciting conductor" whose conducting is "imbued with aplomb, energy, and pathos." As the Director of Orchestral Studies at Oklahoma State University, he conducts the OSU Symphony Orchestra and guides the orchestra and graduate orchestral conducting programs. He concurrently serves as Music Director & Conductor of the OSU Youth Orchestra and Community Orchestras. Prior to his appointments in Oklahoma, he was the Director of Orchestral Activities at the University of Wisconsin-Platteville and Music Director & Conductor of the Dubuque Symphony Youth Orchestra (IA).
Dr. Dickey has conducted many professional orchestras throughout North America, Europe, and Asia, including the Bucharest Symphony and Bacau Philharmonic Orchestras in Romania; Belgrade Chamber Orchestra in Serbia; Lyatoshinsky Symphony Orchestra in Ukraine; Shenyang Symphony in China; the North Czech and Moravian Philharmonic Orchestras in the Czech Republic; the Atlantic Coast Orchestra in Portugal; London Classical Soloists in England; and the Winnipeg Symphony Orchestra in Canada, in addition to the Bakersfield, Macon, Missouri, Norwalk, Rapides, Springfield, and Tulsa Symphonies; the Saratoga Orchestra of Whidbey Island; the Smoky Mountain Chamber Orchestra; Naples Philharmonic; Rose City Chamber Orchestra; and the Chicago Reading Orchestra. He has also worked with numerous all-state, honors, and university orchestras in Arkansas, Colorado, Florida, Georgia, Illinois, Indiana, Iowa, Kansas, Louisiana, Michigan, Missouri, Nebraska, New York, North Dakota, Ohio, Oklahoma, Oregon, Pennsylvania, South Carolina, South Dakota, Tennessee, Texas, Virginia, Washington, Wisconsin, and Wyoming.
A native of Illinois, Dr. Dickey holds degrees from Eastern Illinois University, LSU, and the University of Georgia. He has worked with conductors such as Carl Topilow, Christopher Zimmerman, Daniel Lewis, Gustav Meier, and Diane Wittry, and further studied conducting in numerous workshops and master classes at the Prague Academy of Performing Arts, Cleveland Institute of Music, and Cincinnati Conservatory of Music, among others.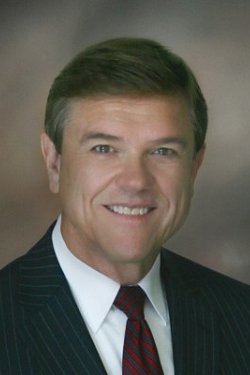 Ed
Huckeby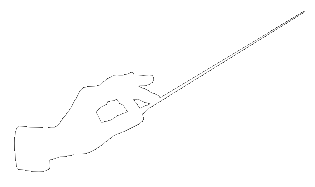 Ed Huckeby
KMEA 12A Honor Band Conductor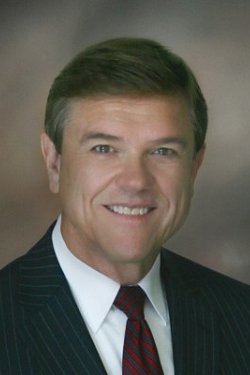 Ed Huckeby is currently an arts consultant and freelance composer, arranger, conductor and clinician. In addition to his career as a composer, he has been an influential figure in higher education and arts administration, most recently serving as President of Southwestern Christian University in Bethany, Oklahoma. Prior to his appointment at SCU, he was Associate Vice President for Academic Affairs and Professor of Music at Northeastern State University-Broken Arrow (OK). Huckeby also served as an arts administrator for Tulsa Ballet Theatre, Inc., and holds the title of Emeritus Professor of Music at Northwestern Oklahoma State University where he served for over two decades as Music Department Chairman and Dean of the Graduate School. He is internationally recognized as an outstanding music educator and composer of over 200 published works. Huckeby's performance background and experience is very eclectic, having been a member of a symphony orchestra (horn), a jazz band (trumpet), and a contemporary Christian quintet (bass guitar, keyboards and vocals), as well as having served regularly as a church organist and pianist. His outstanding contributions to band literature have played an important role in the development of the contemporary band repertoire. Dr. Huckeby holds a bachelor's degree in music education from East Central University (OK), a master's degree in music education from the University of Oklahoma, and a doctorate in administration from Oklahoma State University with additional study at the University of North Texas. He has written music education articles for The Instrumentalist, The American Music Teacher, and The Journal of the International Horn Society, and has held memberships in Music Educators National Conference, Oklahoma Music Educators Association, Oklahoma Bandmasters Association, ASCAP, Phi Mu Alpha Sinfonia, and Phi Beta Mu, where he served as a member of the national board of directors and state chapter president. Huckeby was selected as an "Outstanding Young Man in America," is listed in the "International Who's Who in Music," and has been an annual recipient of the ASCAP Plus Award for almost three decades. Huckeby was inducted into the Oklahoma Bandmasters Association "Hall of Fame" in 1996 and has recently been recognized by East Central University as a "2020 Outstanding Alumnus." He has created over 60 commissioned works and has served as a clinician, adjudicator and conductor for instrumental ensembles around the world, including Japan, Australia, Norway, Canada and across the United States.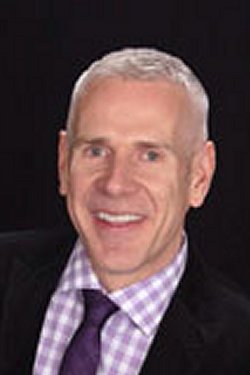 Dana
Landry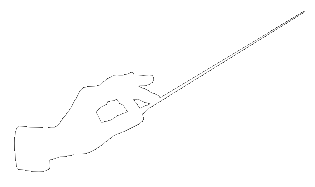 Dana Landry
KMEA All-State Jazz Band Conductor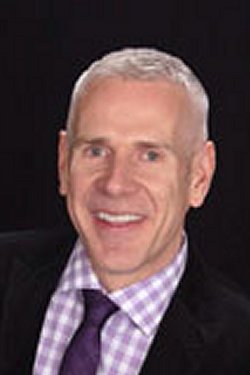 Dana Landry has held the position of Director of Jazz Studies at the University of Northern Colorado since 2002. Under his direction, UNC Jazz Lab Band I received DownBeat Magazine Student Music Awards in eleven of the last fifteen years, most recently in 2020 as Winner in the Graduate Large Ensemble category. 2020 was also highlighted by a performance at Jazz at Lincoln Center as part of the Jack Rudin Jazz Championship. Their most recent CD release,
The Romeo and Juliet Project
, is a jazz suite based on Shakespeare's most famous play. In April of 2021, the group premiered
An Electronic Wonderland
, a large work blending big band and electronica, featuring trumpeter Ingrid Jensen.
Landry has directed all-state ensembles in California, Texas, Washington, New Mexico, Wyoming, Colorado, Nebraska, and Oklahoma. He has written curriculum for undergraduate and graduate degree programs in Jazz Studies and Music Business at both UNC and Middle Tennessee State University, where he taught for seven years.
Landry is always pursuing the next artistic challenge. He is as at home playing Bebop with a jazz quartet as he is performing Prokofiev with an orchestra, as comfortable playing duo in a small dive as he is accompanying a diva in a concert hall. He has been performing regularly with the Colorado Symphony Orchestra for the past fourteen years as part of their Classical and Pops series. In the summer of 2021, he performed Maria Schneider's
Winter Morning Walks
with the great Renée Fleming at the Aspen Music Festival.
Landry is featured on recordings released by record labels including Summit, Origin, and Artist Alliance, several of which made it to the top of the Jazz Week U.S. Radio Airplay Chart. His first CD as a leader,
Journey Home
, featured virtuoso vibist Gary Burton. Landry is a member of 7 on 7, a group featuring Clay Jenkins, Paul McKee, Don Aliquo, Jim White, Steve Kovalcheck, and Erik Applegate. They plan to release their second album in 2022. Landry has performed throughout the U.S. and in Europe, Australia, and China.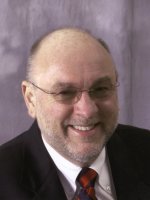 Tim Lautzenheiser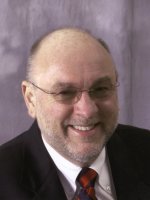 Tim Lautzenheiser began his teaching career at Northern Michigan University. He then moved to the University of Missouri, and from there to New Mexico State University. During that time, Tim developed highly acclaimed groups in both instrumental and vocal music.
Following his tenure in the college band directing world, he spent three years with McCormick's Enterprises working as Executive Director of Bands of America. In 1981, Tim created Attitude Concepts for Today, Inc., an organization designed to manage the many requests for teacher inservice workshops, student leadership seminars, and convention speaking engagements focusing on the area of effective leadership training. After thirty-plus years of clinic presentations, some three million students have experienced one of his popular sessions.
Tim presently serves as Vice President of Education for Conn-Selmer, Inc. He is a nationally recognized voice touting the importance of arts education for every child.
His books, produced by G.I.A. Publications, Inc., continue to be bestsellers in the educational community. He is also co-author of popular band method, Essential Elements, as well as the Senior Educational Consultant for Hal Leonard, Inc. Tim is also the Senior Educational Advisor for Music for All, and NAMM (The National Association of Music Merchants).
He holds degrees from Ball State University and the University of Alabama; in 1995 he was awarded an Honorary Doctorate from the VanderCook College of Music. He continues to teach as an adjunct faculty member at: Ball State University, Indiana-Purdue/Ft. Wayne University, and Butler University. In addition, he is a member of the Midwest Clinic Board of Directors and the Western International Band Clinic/American Band College Board of Directors. He is presently the Chair of the National Association for Music Education Music Honor Society (Tri-M).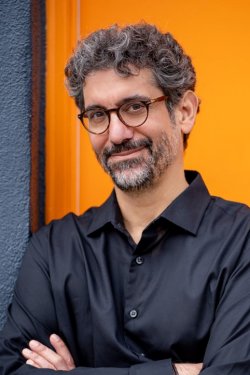 Fernando
Malvar-Ruiz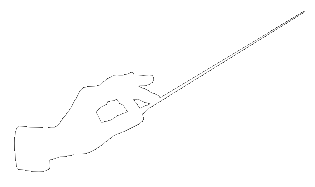 Fernando Malvar-Ruiz
KMEA All-State Middle Level Choir Conductor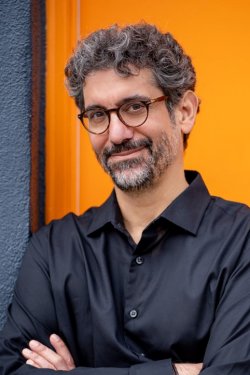 Fernando Malvar-Ruiz is serving his fourth season as Artistic Director of Los Angeles Children's Chorus, having commenced his tenure on August 1, 2018. Mr. Malvar-Ruiz is an internationally regarded choral conductor, clinician, and educator, who has worked with children's and youth choirs his entire career. From 2004 to 2017, he was the Artistic Director of The American Boychoir, leading the ensemble in over 150 performances and up to five national and international tours annually. He has prepared choirs for appearances with the Los Angeles Philharmonic, LA Opera, San Francisco Symphony, New York Philharmonic, Philadelphia Orchestra, Chicago Symphony Orchestra, Berlin Philharmonic and London Symphony Orchestra, among others. He has worked with such conductors as Gustavo Dudamel, Marin Alsop, Pierre Boulez, Yannik Nézet-Seguin, Michael Tilson Thomas, and Valery Gergiev, as well as artists ranging from cellist Yo-Yo Ma, trumpeter Wynton Marsalis, pop legends Billie Eilish, Beyoncé Knowles, Sir Paul McCartney, and Josh Groban, and opera singers Kathleen Battle and Jessye Norman. He conducted The American Boychoir on six recordings, led its performances on the Academy Awards and a 9/11 Memorial Service broadcast globally on CNN. Mr. Malvar-Ruiz was the music director on the film Hear My Song (Boychoir), starring Dustin Hoffman, Kathy Bates, Debra Winger, and Josh Lucas.
Mr. Malvar-Ruiz previously served as The American Boychoir's Associate Music Director from 2000-2004 under James Litton. An expert in the adolescent voice, he has guest conducted children's and youth choirs around the globe. He has a master's degree in choral conducting from Ohio State University and completed the coursework toward a doctoral degree in choral music from the University of Illinois.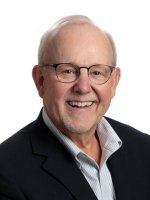 Charles Menghini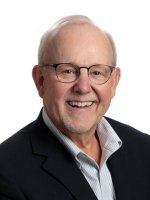 Charles T. Menghini is President Emeritus of VanderCook College of Music in Chicago. Menghini served as Professor of Music and Director of Bands from 1994 - 2017. Prior to his appointment at VanderCook, he spent 18 years as a high school band director in Missouri and Kansas where his bands earned national acclaim.
Charlie currently produces a podcast: Band Talk with Charlie Menghini and Friends available on Apple podcast, is co-author of the Essential Elements Band Method published by Hal Leonard and serves as an Educational Member of the Music Achievement Council for NAMM.
Menghini is active as a speaker, clinician and conductor around the nation. He frequently presents at state and national music education conferences, works with teachers and school districts in a variety of forums and continues to write for professional magazines and journals. In 2019, Menghini was awarded the Medal of Honor from the Midwest Clinic for his life's work as a band director, teacher and educator.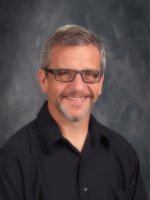 Tom Michalek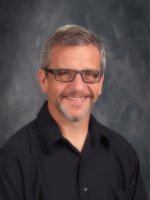 Tom Michalek has been teaching elementary music since 1991, currently with the Hastings Public Schools in Hastings, Nebraska at Watson Elementary School. A native of Hastings, Tom received his Bachelor's and Master's degrees in music education from the University of Nebraska-Lincoln, and his Kodály Certificate from Nebraska Wesleyan University. In 2011 he was named "Hastings Public Schools Educator of the Year", was a finalist for the Nebraska Teacher of the Year, and received a Nebraska Department of Education "Award of Excellence".
Currently, Tom also is the Director of Traditional Music for the First United Methodist Church in Hastings, where he directs the Chancel Choir and JuBELLation Handbell Choir. He has over 20 years experience leading children's choirs, both with the Nebraska Children's Chorus in Omaha, and the South Central Nebraska Children's Chorale in Hastings. Tom has served as a staff development presenter and choir clinician for many organizations and school districts throughout the United States. His areas of professional development specialization include curriculum planning in the elementary general music classroom, music room organization, singing games and folk dances, and ukulele.
Tom has taught Kodály methodology courses at the University of Central Missouri (Level II), the University of Nebraska-Omaha (Level III) and Drake University (Levels II & III). He has taught music education courses on an adjunct basis for Doane University, Hastings College, the University of Nebraska-Omaha, and Peru State College.
Tom is a member of the Organization of American Kodály Educators, NAfME, NEA, the Country Dance and Song Society, the National Folk Organization, and the Handbell Musicians of America.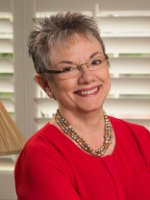 Marcia Neel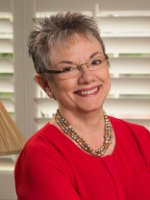 A veteran of 36 years as a public school music educator as well as Coordinator of Secondary Fine Arts in the Clark County School District in Las Vegas—home of the largest Music Education Program in the nation—Marcia now serves as president of Music Education Consultants, Inc., a consortium of music education professionals which works with a variety of educational organizations, arts associations, and school districts to foster the growth and breadth of standards-based, articulated music education programs. In 2016, Marcia was named Senior Director of Education for Yamaha Corporation and subsequently, a Yamaha Master Educator. She also serves as Education Advisor to the Music Achievement Council, a 501(c)(6) organization whose sole purpose is to assist directors in recruiting and retaining students in instrumental music programs through effective professional development programs and related complimentary materials. Neel also serves as a member of the Board of Directors of the Percussive Arts Society.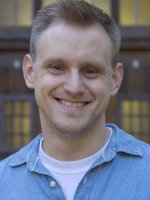 David Row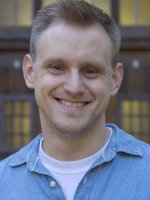 David Row loves teaching music to kids! A Nebraska native and Midwesterner at heart, David now lives and teaches in the Kansas City metro area for the De Soto Unified School District. He holds a Master's Degree in Music Education from the University of Missouri-Kansas City Conservatory, completed three levels and a master course in Orff Schulwerk training, and has extensive experience with critical thinking in the arts. David is an active clinician and has presented workshops at state and local conventions across the United States and Canada. On his blog, MakeMomentsMatter.org, David shares ideas about classroom content, management, lesson plans, critical thinking, and more. Search for "Make Moments Matter: A Music Education Podcast!" wherever you download podcasts or catch up with David every week on his "Musical Mondays" LIVE videos on Facebook.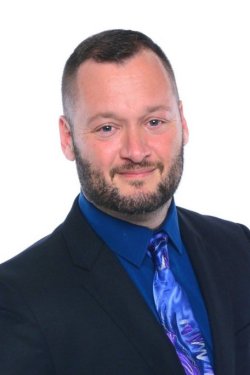 Randall
Standridge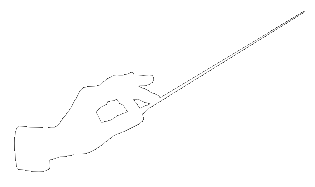 Randall Standridge
KMEA All-State 1234A Band Conductor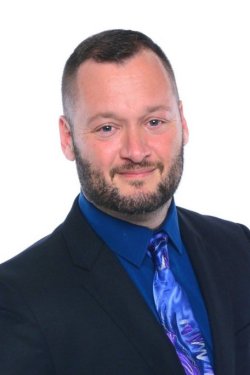 Randall Standridge received his Bachelor's of Music Education from Arkansas State University. During this time he studied composition with Dr. Tom O'Connor before returning to Arkansas State University to earn his Master's in Music Composition, studying with Dr. Tom O'Connor and Dr. Tim Crist. In 2001, he began his tenure as Director of Bands at Harrisburg High School in Harrisburg, Arkansas. He left this post in 2013 to pursue a career as a full-time composer.
Mr. Standridge is currently published by Grand Mesa Music, Alfred Music, FJH Music, Wingert-Jones Music, Band Works Publications, Twin Towers Music, and Northeastern Music Publications. Mr. Standridge's music is performed internationally. He has had numerous works selected to the J.W. Pepper's editor's choice. His composition
Snake Charmer
, published by Grand Mesa Music, was included in Teaching Music through Performance in Band Vol. 8, and his work
Gently Blows the Summer Wind
is included in Teaching Music Through Performance in Middle School Band. He has had numerous works performed at the prestigious Midwest Clinic in Chicago, Illinois. His work
Art(isms)
was premiered by the Arkansas State University Wind Ensemble at the 2010 CBDNA conference in Las Cruces, New Mexico. Mr. Standridge is also a contributing composer for Alfred Music's Sound Innovations: Ensemble Development series.
In addition to his career as a composer, Mr. Standridge is the owner and editor of Randall Standridge Music and Grand Mesa Marching. He is active as a clinician, drill designer, music arranger, and colorguard designer for the marching arts, as well as a freelance artist/photographer and writer.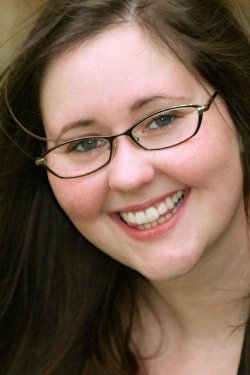 Christina
Svec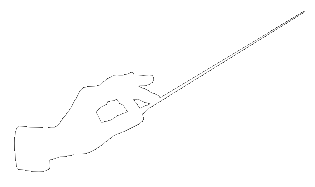 Christina Svec
KMEA All-State Elementary Choir Conductor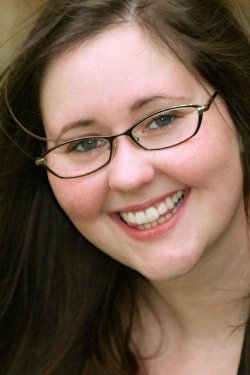 Christina Svec is the Assistant Professor of Music Education at Iowa State University specializing in elementary general music and secondary choral methods. Currently, she serves as Director of Choirs for the Ames Children's Choirs where she conducts four ensembles consisting of singers ages 7-18. Prior to receiving a PhD in Music Education from the University of North Texas, she taught elementary/general music, early childhood music classes, and directed several church choirs in Texas. In addition to serving IMEA as Research Chair, she holds positions on various boards including ECMMA, OAKE, GIML, and, most recently, as the NAfME Early Childhood Music SRIG Chair-Elect. Dr. Svec's research interests include research methodology/pedagogy and singing voice development. She contributed a chapter to
The Routledge Companion to Interdisciplinary Studies in Singing, Vol 1: Development
, and her journal publications can be found in
Kodály Envoy, Update: Applications of Research in Music Education
and
Psychology of Music
. Dr. Svec has also been a frequent conductor for various honor choirs and conference choirs around the Midwest and is thrilled to spend time with the amazing young singers in Kansas.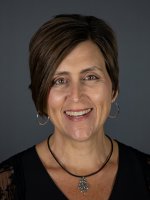 Kristine Wolfe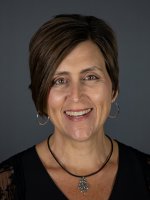 Kristine Wolfe has been teaching PreK-6 Music and Band in the Papillion - La Vista (NE) Community Schools for over 20 years. She holds a BM from Iowa State University and a MM from the University of Nebraska-Omaha. Kristine is a Level I & II Orff Schulwerk Instructor and has taught workshops throughout the United States, including the AOSA National Conference. She currently serves on the AOSA Fund Development Subcommittee and is the Program Chair for the Great Plains Orff Chapter.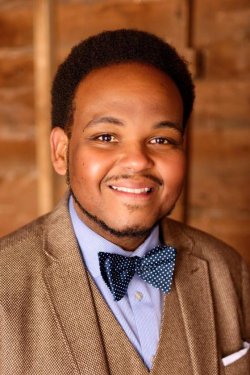 Tesfa
Wondemagegnehu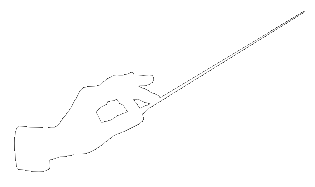 Tesfa Wondemagegnehu
KMEA All-State Treble Choir Conductor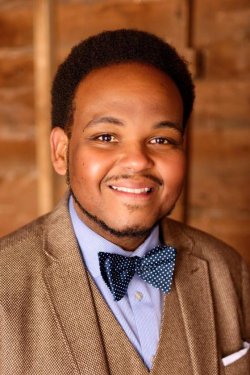 With a love of music as big as his last name, Tesfa Wondemagegnehu has been sharing joy and a vision for equity and justice through song for many years. Through a triumvirate of teaching, conducting, and performing, he has found a way to transform both students and audiences and to reach those seeking resolutions of peace, equality, and respect...through music.
Tesfa Wondemagegnehu serves as the conductor of the Viking Chorus and the Chapel Choir at St. Olaf College. He also served as the guest artistic director of one of North America's Largest LGBTQ+ choirs, Minnesota's One Voice Mixed Chorus. Tesfa maintains an active voice studio and teaches Music & Social Justice with the goal of helping bridge the gap of social injustice through music, dialogue, and inspiring participants to take action in their communities. Wondemagegnehu previously served as the Director of Choral Ministries at Westminster Presbyterian Church of Minneapolis, where he co-founded the Justice Choir movement with noted composer Abbie Betinis. In the summer of 2018, Tesfa served as guest conductor of the children's choir at the Aspen Music Festival, leading them in a week-long journey on the Justice Choir Songbook. In 2019, Wondemagegnehu was named artist-in-residence for the Harvard University Glee Club where they co-created and executed the truth-telling W.E.B. DuBois Musical Project. And most recently, American Public Media's Julie Amacher and Tesfa collaborated on several nationally-distributed radio programs on Black Music.
Born and raised in Memphis, with an impressive collection of opinions on barbecue, Tesfa learned early on from one of his mentors that "Excellence is never an accident." And, consequently, he has not left much to chance. Through the love and dedication of music teachers with whom he has studied, and an abundance of grit and determination, Tesfa has risen to be one of the most sought-after conductors and educators in the country and is on the cutting edge of music-related social justice movements throughout the United States.
Tesfa has conducted and given masterclasses, workshops, and clinics both nationally and internationally. In the fall of 2019, he conducted the National Association for Music Education's national high school honor choir in Orlando, Florida. In 2017 he co-led the American Choral Directors Association's national high school honor choir, working collaboratively with Eric Whitacre. In June of 2017, he was named the composer-in-residence for Choirs of America at Carnegie Hall, where he had the opportunity to conduct and lift over 600 voices in singing the world premiere of his composition May the Road. Wondemagegnehu made his Severance Hall debut in 2017, co-conducting with Cleveland Orchestra Chorus Master Dr. Lisa Wong a choir comprising high school students from the Cleveland area, and in 2016 he worked with Los Angeles Master Chorale artistic director Grant Gershon, co-conducting their 1,000 student honor choir in the majestic Walt Disney Concert Hall.
Tesfa holds a Master of Music degree in Choral Conducting and Vocal Performance from the Florida State University and a Bachelor of Music degree in Vocal Performing from the University of Memphis. While teaching high school, Tesfa was named Orange County Public School Teacher of the Year and received the Macy's National Magic of Teaching Award. This award celebrated an innovative voice program started at Freedom High School in Orlando, where the class participants, who received free voice lessons and vocal coaching, obtained over $3 million in college scholarships from some of the most prestigious music schools in the country.
Tesfa's time in Minneapolis began as the Assistant Artistic Director of VocalEssence while concurrently serving as the Manager of the Choral Works Initiative and the Choral Stream at American Public Media. During his tenure at APM, he was named founding artistic director of The Radio Choir from American Public Media.
Wondemagegnehu is the curator and editor of a new choral series with Hinshaw Music Publications and is celebrated as an accomplished arranger and composer. Many of his compositions have been performed by regional choirs and all-state choirs throughout the country.