Clinics
The following All-State conductors will be presenting at the 2021 In-Service Workshop. Click on each button to view their profile.

A full list of clinician bios is located inside the convention booklet (provided to attendees). Hand-out files provided by clinicians will be posted inside clinic sessions.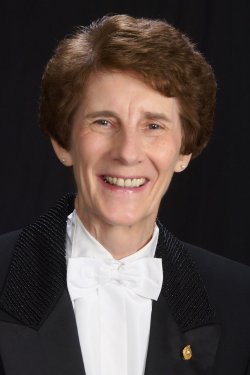 Paula
Crider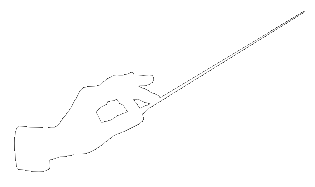 Paula Crider
2021 KMEA All-State 56A Band Conductor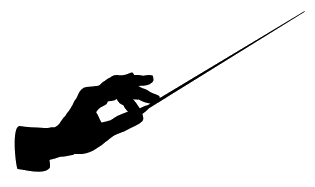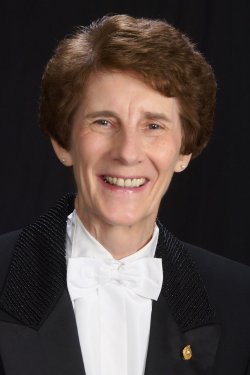 Following a distinguished 33 year teaching career, Professor Paula A. Crider continues to share her passion for making music through an active schedule as guest conductor, lecturer, clinician and adjudicator. She has enjoyed engagements in 47 states, Canada, Ireland, the United Kingdom, France, Singapore, Italy, Germany, Spain, Hong Kong, Taiwan, Malaysia, Australia, New Zealand and South Korea.
Professor Crider has taught in the public schools at all levels, and holds the unique distinction of having been the first female in the state of Texas to serve as director of bands at a class 5-A high school. Her Crockett High School Bands in Austin, Texas enjoyed both state and national recognition for musical excellence on the concert stage, and were twice named Texas 5A State Marching Champions. The Crockett Band was Awarded the Sudler Order of Merit, and was named to the Sudler Roll of Honor of Historic Bands in 1992.
A tenured Full Professor at The University of Texas, Crider conducted the Symphony Band, and was Director of the acclaimed University of Texas Longhorn Band. During her 17 year tenure, she was twice accorded the "Eyes of Texas" Award for distinguished teaching. She continues to serve as visiting guest professor at universities throughout the country. She has written numerous articles for The Instrumentalist, The Band Director's Guide, the National Band Association Journal, and has published manuals for Brass Techniques, Marching Band Methods and Instrumental Conducting. She is co-author for the Hal Leonard "Masterwork Studies" series, and author of The Composer's Legacy, Conductors on Conducting for Wind Band published by GIA. Professor Crider has presented professional teacher seminars throughout the United States, and has served as Music Director for the London New Year's Day Parade. She is coordinator for the National Band Association Young Conductor/Mentor Program, is senior Educational Consultant for Conn-Selmer, Inc., and serves on the Midwest International Band and Orchestra Board of Directors.
Crider is a Past President of the National Band Association, and the American Bandmaster's Association. Awards and honors include the Tau Beta Sigma/Kappa Kappa Psi Distinguished Service to Music Award, the Sudler Legion of Merit, The Women Band Director's International Rose, The Grainger Society Medal, the National Band Association AWAPA Award, 2004 Texas Bandmaster of the Year, Phi Beta Mu Hall of Fame, and the Midwest Medal of Honor. In 2013, she was honored with a Doctor of Music Education Honoris Causa from the Vandercook School of Music. She was inducted into both the Women Band Directors International and the National Band Association Hall of Fame, and in 2015 was elected to the Phi Beta Mu International Hall of Fame.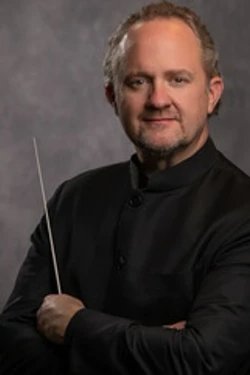 Jeffrey
Grogan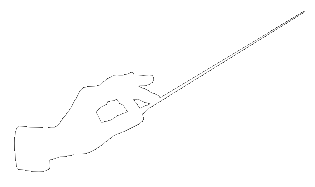 Jeffrey Grogan
2021 KMEA All-State Orchestra Conductor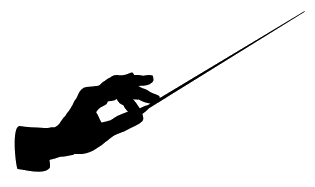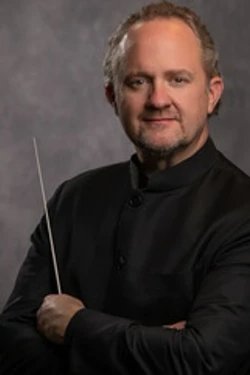 Jeffrey Grogan was appointed Director of Orchestral Activities and Professor of Music at Oklahoma City University and as Artistic Director and of the Oklahoma Youth Orchestras in 2017. He is an internationally-known conductor and teacher dedicated to the pursuit of his craft and the nurturing of young talent. Mr. Grogan has served as conductor for many prestigious national and international festivals including the Honor Orchestra of America sponsored by Music for All; the Association for Music in International Schools Orchestra (Singapore); and the Honors Performance Series at Carnegie Hall. Other international appearances include Harpa Concert Hall in Iceland; in Bangkok, Thailand; and at the Opera House in Sydney, Australia.
Previously, Grogan served as Education and Community Engagement Conductor of the New Jersey Symphony Orchestra for eleven seasons, conductor and Artistic Director of the NJSO Youth Orchestras, the InterSchool Orchestras of New York and the New Jersey Youth Symphony. His youth orchestras have performed to capacity crowds at some of the greatest concert halls in the world, including Carnegie Hall and the Musikverein in Vienna. He has appeared as guest conductor at Indiana University, Manhattan School of Music, Mannes School of Music Pre-College Division, Little Orchestra Society of New York, Reno Philharmonic, and the New York Concerti Sinfonietta. Mr. Grogan was also founding Artistic Director of two El Sistema inspired music programs, the Paterson Music Project (PMP) in Paterson, New Jersey and the NJSO CHAMPS in Newark, NJ.
Grogan's prior experience includes teaching for over a decade at the University of Michigan, Ithaca College and Baylor University where he taught conducting and trained future music educators.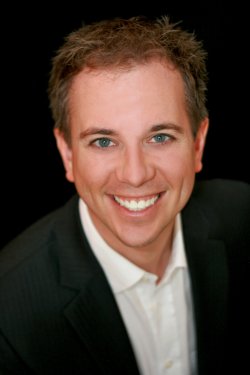 Michael
Hanawalt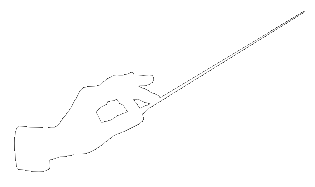 Michael Hanawalt
2021 KMEA All-State Treble Choir Conductor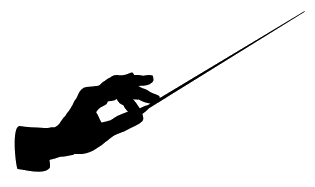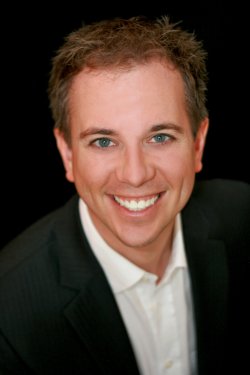 Michael Hanawalt is the Director of Graduate Choral Studies at Florida State University, where he conducts the Chamber Choir, teaches graduate courses in conducting and choral literature, and serves as Artistic Director for the Tallahassee Community Chorus. Previous appointments include Director of Choral Activities at Wichita State University, Chorus Director at the Wichita Symphony Orchestra, and Visiting Instructor of Music at St. Olaf College.
Dr. Hanawalt is a founding member of the professional male vocal ensemble Cantus, based in Minneapolis, Minnesota. Throughout his eleven-year tenure with the organization, he recorded twelve CDs, participated in 200 educational outreach events, and performed in or oversaw the booking of over 500 concerts, including collaborations with the King's Singers, the Boston Pops, the St. Paul Chamber Orchestra, and the Minnesota Orchestra. He also served for six years as Cantus' Executive Director, overseeing its growth through organizational management, fundraising, and board development.
Active as a tenor soloist, Dr. Hanawalt is the winner of competitions held by the Schubert Club in Minneapolis, MN, Thursday Musical in St. Paul, MN, and the National Association of Teachers of Singing in Collegeville, MN. Recent past engagements include the Evangelist in J. S. Bach's Matthäus-Passion with the Bethany College Messiah Festival of the Arts, as well as tenor soloist in Beethoven's Symphony No. 9 with the Wichita Symphony Orchestra and in Mozart's Requiem with the Tarleton State University choirs and orchestra and at Westfield State University in Massachusetts.
Dr. Hanawalt's choral arrangements are published by Boosey & Hawkes, Colla Voce, and the Niel. A Kjos Music Company. His setting of "Amazing Grace" has been performed at two national conventions of the American Choral Director's Association, and his arrangement of "Loch Lomond" is featured on the Cantus recording, Let Your Voice Be Heard.
Dr. Hanawalt holds a B.M. in Vocal Performance from St. Olaf College, an M.M. in Choral Conducting from Michigan State University, and a Ph.D. in Choral Music Education from Florida State University. He is the recipient of the 2016 Mickey and Pete Armstrong Faculty Award for Excellence in Teaching from the Wichita State University College of Fine Arts.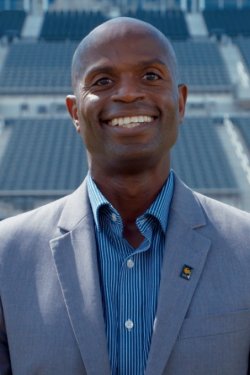 Tremon
Kizer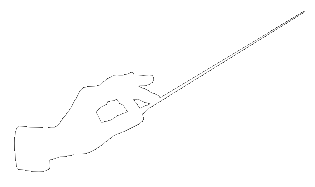 Tremon Kizer
2021 KMEA All-State 1234A Band Conductor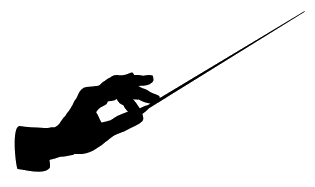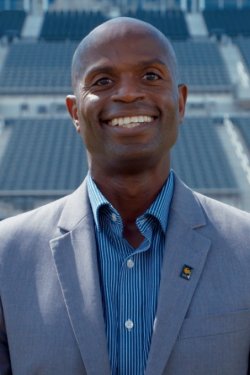 Tremon Kizer serves as the Associate Director of Bands, Director of Athletic Bands, and Assistant Professor of Music at the University of Central Florida. In addition to serving as the lead administrator for the UCF athletic band program, he conducts the Symphonic Band, teaches courses in music education, conducting, and observes music education student interns. Concurrently, he serves as the principal conductor of the Youth Band of Orlando, a high school honor wind ensemble based in Central Florida.
Under his direction, the UCF Marching Knights has the largest membership in university history with over 375 students. Recently, they have performed twice at the American Athletic Conference Championship, the PlayStation Fiesta Bowl, the Chick-Fil-A Peach Bowl, the Gasparilla Bowl, and the Auto Nation Cure Bowl. Furthermore, the Marching Knights have been invited, and have performed at Bands of America Regional Competitions, the Florida Marching Band Championships, and at the Magic Kingdom Walt Disney World. The Marching Knights has also been recognized and featured at the CBDNA Southern Division Conference. As principal conductor of the Youth Band of Orlando, in partnership with Conn-Selmer and American Youth Ensembles, notable performances have been conducted with guest artist such as Moanin' Frogs (saxophone quartet) and Christopher Bill (trombone).
In addition to his work at UCF, Tremon serves on the National Band Association Revelli Composition Contest Selection Committee, is on the Board of Directors for the Florida Youth Symphony Orchestra, and in 2022, will host the CBDNA Athletic Band Symposium at the University of Central Florida. He is an active guest conductor, adjudicator, and leadership consultant. As a guest conductor, he has conducted numerous district, regional, state, and professional wind bands such as the United States Army Band. He has been on staff for numerous music camps, drum major clinics, and collegiate and high school concert and marching band camps.
As a champion of diverse music, he has conducted and presented numerous works for chamber and wind band. Tremon frequently presents on programming literature that reflect the demographics of the students in the music classroom. He has given lectures and presented at numerous international and national conferences such as the Midwest Band and Orchestra International Conference, the College Band Director National Conference (CBDNA), the Southern Division CBDNA Conference, and the CBDNA Athletic Band Symposium. In addition, he has presented at several state music conferences and has been featured in The Marching Roundtable and Teaching Music.
Tremon comes back to Kansas living in Manhattan, Kansas, where he attended Manhattan Middle School and Manhattan High School. His public-school music teachers were Uel Burden, Scott Freeby, Joel Gittle, Rod Manges, Al Thompson, and Maureen Van Vechten. Upon graduation from Manhattan High, he earned his undergraduate degree in music education from Kansas State University, where his major professors were Dr. Frank Tracz, Dr. Paul Hunt, Dr. Jack Flour, Dr. Wayne Goins, Mr. Dennis Wilson, and Mr. Jerry Polich. Tremon went to teach in the Goodland Public Schools and later at Coffeyville Community College. Since leaving Kansas, Tremon has earned a masters from the University of Central Missouri, served on the conducting faculty at the University of Dayton, and earned a doctorate from the University of South Carolina.
His professional associations include the College Band Directors National Association, World Association of Symphonic Bands and Ensembles, the National Association for Educators Association, and the National Band Association. He is a member of Phi Mu Alpha and holds honorary memberships in Pi Kappa Lambda, Kappa Kappa Psi and Tau Beta Sigma. He relaxes by reading, studying, traveling, and spending time with his beautiful wife and amazing child.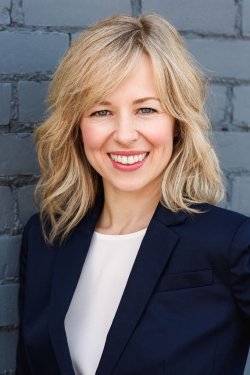 Kristina
MacMullen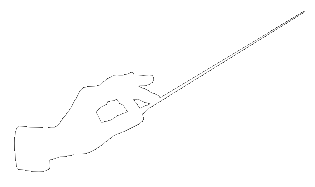 Kristina MacMullen
2021 KMEA All-State Mixed Choir Conductor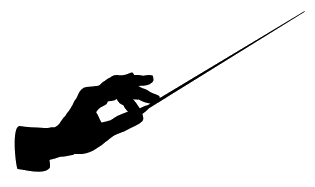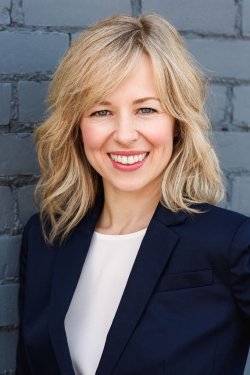 Kristina Caswell MacMullen serves as Associate Professor of Choral Conducting at the University of North Texas where she conducts the University Singers and instructs students in the areas of conducting and choral pedagogy. Prior to teaching at UNT, Dr. MacMullen served on the faculty of the Ohio State University for eight years.
As an active adjudicator and clinician, Dr. MacMullen has conducted All-State and honors choirs throughout the United States. She has presented and co-presented interest sessions at state, regional, national and international conferences. Her teaching and conducting is featured on the recording Conducting-Teaching: Real World Strategies for Success published by GIA (2009).
A graduate of Michigan State University and Texas Tech University, Dr. MacMullen also enjoyed a diverse career as a public-school teacher.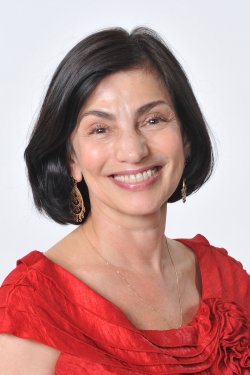 Marianna
Parnas-Simpson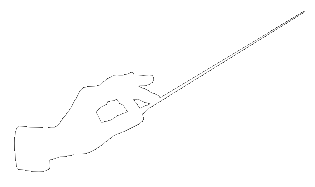 Marianna Parnas-Simpson
2021 KMEA All-State Elementary Choir Conductor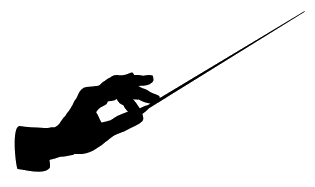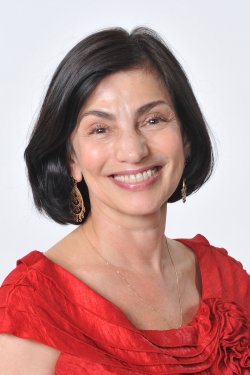 Marianna Parnas-Simpson graduated with a Master's degree in Choral Conducting from the St. Petersburg Conservatory, Russia. She founded the award-winning St. Petersburg Girls' Choir, KAMERTON, which she directed for ten years before coming to the United States. Since 1999 Ms. Simpson has taught at Parker Elementary School, a Houston ISD magnet school for music and created chorus program that now involved over 250 children, grade 1-5. In 2005, she was named Teacher of the Year by her fellow teachers at Parker Elementary. From 2008 to 2010 Ms. Simpson served as the Artistic Director of the summer program for the American Boychoir in Princeton, NJ.
Her choirs have been selected to perform at Carnegie Hall, Houston Symphony, Texas Music Educators Association Convention, OAKE and the American Choral Directors Association National Convention multiple times. She has conducted numerous children's chorus festivals, gave lectures and workshops in the United States and internationally. Marianna Parnas-Simpson is the founding member of the Houston Chamber Choir, a multiple award winner premier professional ensemble. As a part of this choir she has recorded four CD's that are released with MSR Classics and Signum Classics.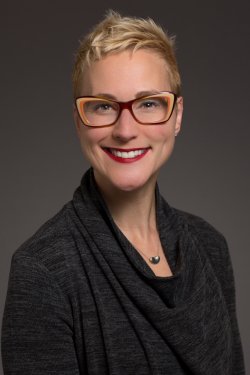 Bridget
Sweet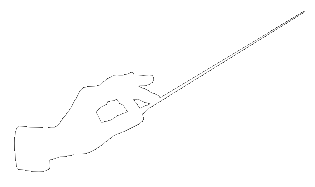 Bridget Sweet
2021 KMEA All-State Middle Level Choir Conductor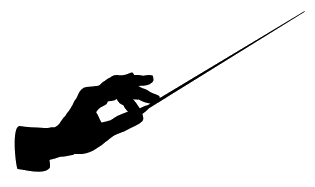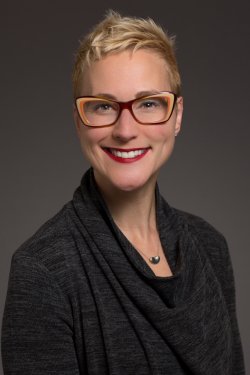 Bridget Sweet is Associate Professor of Music Education at University of Illinois in Urbana-Champaign, Illinois. After completing her Bachelors Degree in Music Education at Western Michigan University, Dr. Sweet enjoyed a successful tenure as a middle school choir teacher for nearly ten years. Her interests in adolescent music education intensified during her Masters and Doctoral programs in Music Education at Michigan State University, which contributed to her research focused on characteristics of effective and exemplary music teachers. Prior to her work at the University of Illinois, Dr. Sweet was Assistant Professor of Music at Bucknell University in Lewisburg, PA, where she taught music education courses and coordinated the music student teaching program. At the University of Illinois, Dr. Sweet teaches music education pedagogy, including choral methods and literature, middle-level general music methods, graduate courses in music education, as well as a course focused on the development of healthy practices for all musicians.
Dr. Sweet has worked extensively with adolescent singers as a teacher, clinician, and adjudicator. She wrote the books
Growing Musicians: Teaching Music in Middle School and Beyond
(2016, Oxford University Press) and Thinking Outside the Voice Box: Adolescent Voice Change in Music Education (2019, Oxford University Press). Dr. Sweet's research interests include middle level choral music education, female and male adolescent voice change, empowering music educators, health and wellness, and intersections of diversity and the music classroom. Her research has appeared in publications of Bulletin of the Council for Research in Music Education, Choral Journal, International Journal of Music Education: Research, Journal of Research in Music Education and Update: Applications of Research in Music Education. She was invited to author the chapter "Qualitative Choral Music Research" in The Oxford Handbook of Qualitative Research in American Music Education (2014). Dr. Sweet is an Advisory Board member of Bulletin of the Council of Research in Music Education and member of the Editorial Committee of the International Journal of Research in Choral Music, Journal of Research in Music Education, and Qualitative Research in Music Education.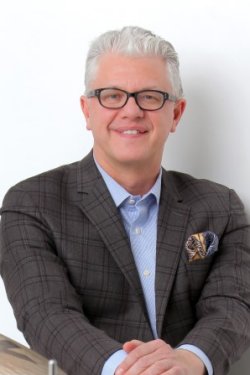 Matt
Wilson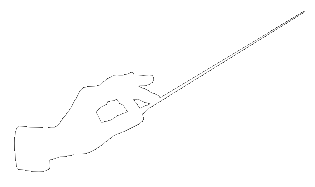 Matt Wilson
2021 KMEA All-State Jazz Band Conductor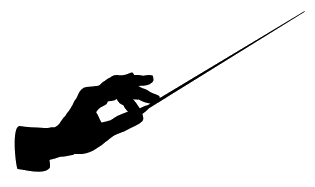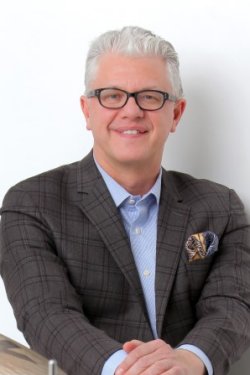 Few musicians embody the spontaneous energy of jazz quite like Matt Wilson, who was recently named 2018 Musician of the Year by the Jazz Journalists Association. The New York-based drummer combines buoyant zeal, idiosyncratic style, infectious humor, joyous swing and an indomitable spirit of surprise, making him one of the most in-demand players and educators on the modern jazz scene. He leads many distinctive ensembles: the Matt Wilson Quartet, Arts & Crafts, Honey and Salt, Big Happy Family, Topsy Turvy and the Christmas Tree-O.
With his two most recent recordings, Wilson has achieved the very rare feat of receiving two consecutive 5-star (masterpiece) reviews from DownBeat magazine. His latest album, Honey and Salt (Music Inspired by the Poetry of Carl Sandburg), was chosen as the 2018 Record of the Year by the Jazz Journalists Association and also received 5-star reviews from three separate All About Jazz writers, Irish Times and Diariofolk. The recording, his thirteenth as a leader for Palmetto, has also been recognized on over thirty "Best Of" lists, including The Top Ten Recordings of 2017 lists by NPR, JazzTimes, Boston Globe, DownBeat, Jazziz, Cadence, Irish Times, Just Jazz, Stem Tempest and numerous other publications.
Wilson's impressive discography numbers more than 450 CDs, including releases by his co-led trios Sifter and Trio M. He has performed with such luminaries as Dewey Redman, Herbie Hancock, Wynton Marsalis, Chris Potter, Paul Bley, Elvis Costello, Lee Konitz, Geri Allen, Andrew Hill, Jane Ira Bloom, Charlie Haden, Carla Bley, Marshall Allen, Joanne Brackeen, John Zorn, Cecil McBee, Paquito D' Rivera, Ray Anderson, Pat Metheny, Joe Lovano, Candido, Buster Williams, Sheila Jordan, Gary Peacock, Kenny Barron, John Scofield, Bill Frisell, Hubert Laws, George Cables, Denny Zeitlin and many others.
Matt has been featured on the covers of DownBeat, JazzTimes, Modern Drummer, JazzEd, JazzTimes Educational Supplement, Jazziz, The New York City Jazz Record, Hot House and Coda magazines. He was voted Drummer of the Year by the Jazz Journalists Association in 2003 and 2011 and he topped the "Rising Star Drummer" category in DownBeat's Critics Poll for five consecutive years, among numerous other accolades, including a 2011 Grammy nomination. In 2019, Wilson received an honorary doctorate from Knox College in Illinois.
In demand as an educator, he's led workshops and master classes around the world and is on faculty at the New School, SUNY Purchase, San Francisco Conservatory, Sarah Lawrence College and Prins Claus Conservatory in Groningen, Holland.