Clinicians
The following clinicians will be presenting at the 2022 In-Service Workshop. Click on the thumbnails to view their bios and access hand-out files. Files may be accessed by registered ISW attendees who are logged in to My ISW.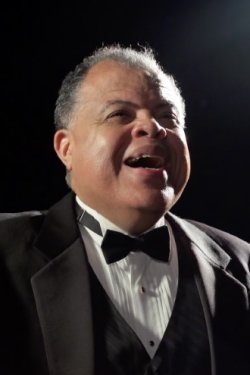 Anton
Armstrong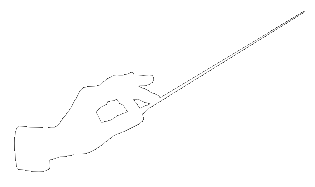 Anton Armstrong
KMEA All-State Mixed Choir Conductor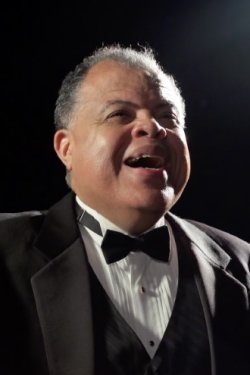 Anton Armstrong, Tosdal Professor of Music at St. Olaf College, became the fourth conductor of the St. Olaf Choir in 1990 after ten years in Grand Rapids, Michigan, where he served on the faculty of Calvin College and led the Calvin College Alumni Choir, the Grand Rapids Symphony Chorus and the St. Cecilia Youth Chorale. He is a graduate of St. Olaf College and earned advanced degrees at the University of Illinois (MM) and Michigan State University (DMA). He is editor of a multicultural choral series for Earthsongs Publications and co-editor (with John Ferguson) of the revised St. Olaf Choral Series for Augsburg Fortress Publishers. In June 1998, he began his tenure as founding conductor of the Oregon Bach Festival Stangeland Family Youth Choral Academy.
Active as a guest conductor in the United States and abroad, Dr. Armstrong has conducted All-State choirs and choral festivals in nearly all 50 states. In the 2021-22 year he will guest conduct the Kansas All-State Mixed Choir and the North Dakota All-State Choir. He has also guest conducted such luminary ensembles as the World Youth Choir, the Indonesia Youth Choir, the Ansan City Choir (South Korea), the Formosa Singers (Taiwan), the Houston Chamber Choir, the Vocal Arts Ensemble of Cincinnati, the Phoenix Chorale, the Westminster Choir and the Tabernacle Choir and Orchestra at Temple Square.
In March 2017, The St. Olaf Christmas Festival, one of the oldest musical celebrations of Christmas in the United States begun in 1912 by F. Melius Christiansen, founder of the St. Olaf College Music Department was featured by invitation in two major performances at the 2017 National Conference of the American Choral Directors Association at Orchestra Hall, Minneapolis, MN. Since 1990, Anton Armstrong has served as Artistic Director of the St. Olaf Christmas Festival which features nearly 600 student musicians who are members of five St. Olaf Choral ensembles and the St. Olaf Orchestra.
In January 2006, Baylor University selected Anton Armstrong from a field of 118 distinguished nominees to receive the Robert Foster Cherry Award for Great Teaching. He spent February-June 2007 in residency at Baylor University as a visiting professor. In October 2009 he received The Distinguished Alumni Award from Michigan State University. In June 2013 Dr. Armstrong received the Saltzman Award from the Oregon Bach Festival, which is the festival's highest honor. The Saltzman Award is bestowed upon individuals who have provided exceptional levels of leadership to the organization. In the Fall of 2014, The St. Olaf Choir and Dr. Armstrong received a Regional Emmy for the PBS television program Christmas in Norway with The St. Olaf Choir. Anton Armstrong was named an Honorary Life Member of the National Collegiate Choral Organization in the Fall of 2021. Honorary Life Members are recognized as a member of the choral profession who have devoted their life to the enhancement and artistic growth of the choral art. The award recognizes those leaders in our profession who have mentored young conductors, inspired singers, supported music educators in the arts, and shared their talents and gifts in the United States and abroad.
---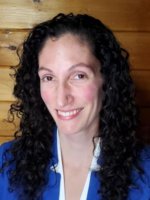 Brittany Bauman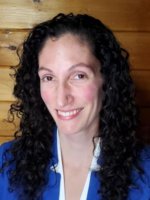 Brittany Bauman is the Music Education Director of Nuvo Instrumental. She is the co-author of the award winning WindStars pre-band curriculum which is focused on bridging the gap between recorder and beginning band. Brittany oversees several pre-band programs in her local community that support students with limited instrumental opportunities at school. She has witnessed the power of pre-band to help grow band programs by giving all students an equal opportunity to be successful playing a wind instrument. In her current role with Nuvo Instrumental, Brittany guides and supports educators around the world who are interested in starting their own pre-band programs. She frequently presents at MEA conferences across the US in addition to running teacher training workshops.
---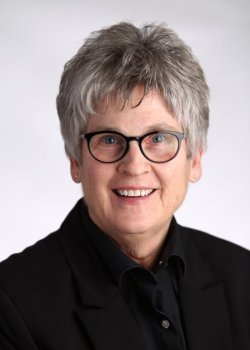 Avian Bear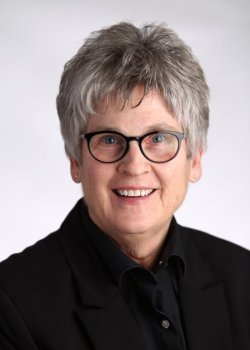 Avian Bear taught band for 43 years in Oklahoma and Kansas. Avian served as the Kansas Music Educators Association All-State Band chair, President of the KMEA Northeast District, and President of KMEA.
As the director to open Lawrence-Free State High School in 1997, the Free State Band performed at KMEA in 2000, followed by a BOA National Concert Band Festival top tier performance in 2001. The Blue Valley High Band was a yearly BOA Super Regional Marching participant and during concert season was chosen to perform at KMEA in 2009 and 2017. Avian's bands consistently received Superior ratings throughout the Midwest in concert, marching, and jazz.
KSHSAA and NFHS recognized Avian as the Outstanding Kansas Music Educator in 2016 for her service to the profession. KMEA then recognized Avian as the KMEA Teacher of the Year in 2017 and inducted her into the Kansas Music Educators Association Hall of Fame in 2018.
---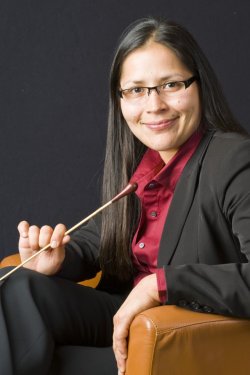 Jessica
Bejarano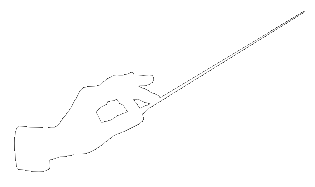 Jessica Bejarano
KMEA All-State Full Orchestra Conductor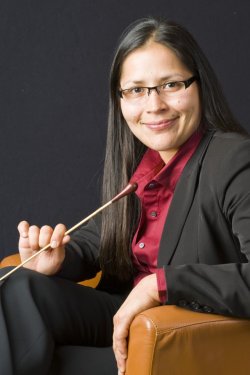 Jessica Bejarano is the Founder and Music Director of the San Francisco Philharmonic. Jessica also serves as Assistant Conductor of Opera Parallele and Music Director at Escuela Bilingue Internacionale. In 2019 Jessica was featured on NBC's The Today Show with Natalie Morales as the "Woman Breaking Barriers as a Trailblazing Symphony Conductor." PBS News Hour Weekend also featured Jessica as an emerging female conductor and KQED named Jessica one of 10 artists to watch in KQED Arts' Bay Brilliant Top 10 Artists of 2018. In 2019 Jessica was the first women in history to guest conduct the American Youth Symphony in Los Angeles. She was also the featured guest conductor and clinician at the San Diego State University's Women in Music, Diversity and Leadership Conference. January 2018, she was one of twelve female conductors selected from around the world to attend and conduct at the International Women's Conference in New York City. During that same time Jessica was the resident conductor of the University of California Santa Cruz Symphony Orchestra. Jessica has guest conducted in Russia, Italy, Romania, Bulgaria, Czech Republic, Spain, Venezuela and throughout the United States. She has also held motivational speaker engagements for numerous companies, schools and arts organizations. Jessica received her Master of Arts in Choral and Orchestral Conducting from the University of California Davis; Bachelor of Music in Music Education from the University of Wyoming and Associates of Fine Arts in Music Education from Casper College.
---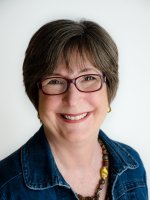 Debra Brown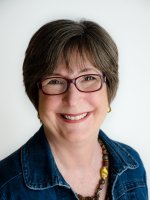 Debra Brown is an Assistant Professor of Music Education and the Discipline Area Coordinator for Music at Northwest Missouri State University in Maryville. She was formerly a Graduate Teaching Assistant in Music Education/Music Therapy at the University of Kansas as well as an Adjunct Professor of Music at Johnson County Community College in Overland Park, Kansas.
Dr. Brown's degree work includes a Ph.D. in Music Education from the University of Kansas, a Master's from the University of Missouri, Kansas City (M.M.E.) and a Bachelor of Music Education degree (B.M.E.) from Baker University in Baldwin, Kansas.
Prior to collegiate work, she taught elementary general music and chorus in the Olathe District Schools serving as a general music facilitator for several years. Dr. Brown has also taught elementary general music or secondary choral music in Missouri, Michigan, and Kansas and has conducted, accompanied, or sung in various church and community choruses.
Her scholarly activities include presentations concerning pre-service teacher preparation, curricular trends in music education degrees, general music curriculum practices, and listening activities in elementary music. She has presented these subjects on the state and national level in conferences including National Association for Music Education (NAfME), the Society for Music Teacher Education (SMTE), Suncoast Music Education Research Symposium, the Indiana Music Education Association (IMEA), and the Kansas Music Education Association (KMEA). Dr. Brown currently holds memberships in NAfME, AOSA, and the Heart of America Orff Chapter.
---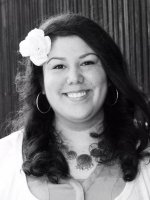 Abigail Bryant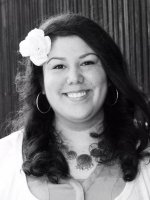 Abigail Bryant has been teaching private lessons for the past 15 years. She owns her own music studio, AB Music Studio, and is teaching Elementary Music Education for Wichita Public Schools. She is the Family Engagement Coordinator and Equity Leader for her school. She also teaches Professional Development and Inservices within her district. Abigail is a Worship Pastor and has been leading worship for the past fifteen years. She has a reputation for coordinating teams to create a diverse experience and challenge traditional stereotypes. Abigail earned both her Bachelors in Instrumental Music and Special Music Education at Wichita State University. She is currently pursuing a Master's in Special Music Education through Wichita State University. Abigail's passion for leadership and teaching is seen in her ability to help others discover, develop, and mature in their given gifts.
---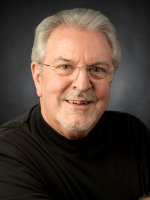 John Buehler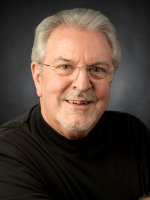 Conductor of the Cannon Beach Chorus, Dr. John Buehler, is the former director of Choral Studies at Baker University and is now Professor Emeritus of Music. He formerly held the Youse-Rice Chair in Choral Music and was also Chairman of the Department of Music at Baker U.
He earned degrees in music education and choral conducting from Fort Hays State University, Wichita State University, and the University of Missouri-Kansas City. For twenty-five years, Dr. Buehler directed Baker University choirs in concert tours across the United States, and in Europe and Asia. He has been a guest conductor for numerous choirs from middle school groups to adult professional choirs. Prior to joining the Baker University faculty in 1984, Dr. Buehler taught choral music in the high schools of Kansas and he continues an active schedule of school choral clinics and adjudication assignments.
He received the 1995-1996 Exemplary Teacher Award presented by The Board of Higher Education and Ministries of the United Methodist Church and Baker University, the 2009 Baker University Trustee Medallion, and the 2009 Harry Robert Wilson Award presented by the Kansas Choral Directors Association. He was elected to the Kansas Music Educators Association Hall of Fame (2019) and the Baker University Faculty Hall of Fame (2020). Dr. Buehler was the Chancel Choir Director at Baldwin City First United Methodist Church for nearly 20 years and is active nationally as a church choral clinician. Dr. Buehler currently serves OR ACDA as the R&R Chair for Community Choirs and for Lifelong Music.
---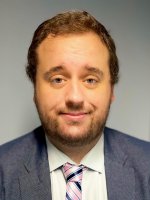 Aaron Burke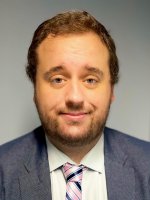 Aaron Burke is in his 9th year of teaching at Parsons Middle School and High School in Parsons, KS. During his tenure, he has quadrupled the size of the choral program. As Director of Choirs, he strives to create a well-rounded musician, selecting diverse music from as many genres as possible.
He established the Parsons Grand Chorus (a choir composed of current students, alumni, and community musicians) with the goal to network budding musicians with lifelong singers. The Grand Chorus has presented various music including the Rutter Requiem, and many of the members will be performing at Carnegie Hall this Spring.
As Department Head, he was integral in developing curriculum and adding Piano Class, Beginning Guitar, and Advanced Studies in Music at the High School level. In 2021, he gathered data and helped USD 503 add a new Elementary General Music position, doubling the amount of General Music K-5 students receive in Parsons.
Aaron was the 2019 Pioneer League Honor Choir Clinician, served SEKMEA as HS Choir Chair, and is currently President-Elect for the KMEA Southeast District.
---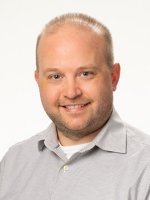 Andrew Chybowski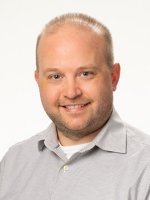 Andrew D. Chybowski is an Assistant Professor at the Pittsburg State University Department of Music, where he conducts the wind ensemble and teaches conducting and music education courses at the undergraduate and graduate level. He is in high demand as a clinician and adjudicator throughout the four state area.
Chybowski earned a Doctor of Music degree in Wind Conducting at the Indiana University Jacobs School of Music, where he served as an Associate Instructor in the Department of Bands. He also holds a Bachelor of Music Education degree from VanderCook College of Music and a Master of Music in Wind Conducting degree from Missouri State University.
Prior to his appointment at Pittsburg State University, Chybowski taught in public schools for eight years, including serving as head director at Palestine High School in Palestine, Texas. He is active as a conductor, clinician, and adjudicator, and has years of experience performing in professional and civic wind bands and chamber ensembles in the Chicago area as a saxophone player.
Chybowski's research interests include the wind music of Joseph Schwantner, the development of wind band repertoire in the twentieth and twenty-first centuries, and conducting pedagogy; especially relating score study to gesture and the rehearsal process. Dr. Chybowski has received awards for meritorious achievement in teaching, and was recipient of the Pittsburg State University Summer Research Fellowship.
Chybowski holds professional memberships in the College Band Directors National Association, the World Association of Symphonic Bands and Ensembles, the Kansas Music Educators Association, the Kansas Bandmasters Association, the Conductor's Guild, the National Association for Music Education, and is an honorary member of Kappa Kappa Psi and Phi Mu Alpha.
---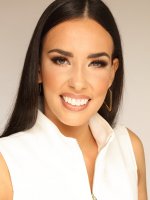 Taylor Clark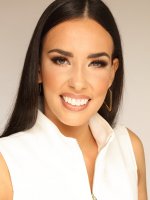 On July 10, Taylor Clark of St. John, Kansas, a senior at Kansas State University majoring in Music Education, was crowned Miss Kansas 2021. As Miss Kansas, Taylor will make over 400 appearances during her year-of-service, many of them motivational presentations to students in Kansas schools. Taylor's social impact initiative is
Sound for Common Ground: Music Connects
. Her focus for this initiative is to break down barriers and have courageous conversation around inequities, hardships and unforeseen circumstances.
Throughout her year-of-service, Taylor will work to connect her social impact initiative with the Miss America and Miss Kansas Organizations. She will serve as an ambassador, representing the organization across the State of Kansas. Taylor represented Kansas at the 2021 Miss America Competition at the Mohegan Sun Resort in Uncasville, Connecticut, in December of 2021. She performed a drum solo for her talent and competed with 50 other young women from across the nation for the title of Miss America 2022. Miss Kansas travels throughout the state working closely with the Kansas Department of Wildlife, Parks and Tourism, Big Brothers Big Sisters of Kansas, and with the Kansas Department of Transportation, providing education, establishing relationships, and learning more about individuals of all ages for whom she will advocate during her year as Miss Kansas. In addition to her work with her social impact initiative, Taylor is musically talented. While she claimed the title of Miss Kansas with a drum performance, her skills as a percussionist include being able to perform on timpani, marimba, piano and all percussion instruments.
Not only the first Miss Kansas to have also been awarded the title of Miss Kansas' Outstanding Teen, Taylor also participated in the organization's mentoring program as a Sunflower Princess. This involvement and accomplishment resulted in Taylor being awarded nearly $17,400 in cash scholarships through the Miss Kansas, Miss Kansas' Outstanding Teen, and Miss America's Outstanding Teen competitions to apply toward her education.
---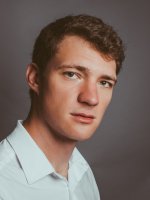 Sam Crittenden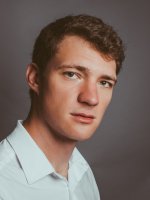 After graduating from the University of Michigan, Sam Crittenden quickly established himself in New York City as an educator, arranger, and trombonist. "Tall Sam" has spent the last decade building educational curricula with Sammy Miller and The Congregation for over 60,000 students in 350 schools, and has worked with Jon Batiste and Jazz at Lincoln Center's Jazz for Young People and Webop programs. He now serves as the Director of Education for Playbook.
---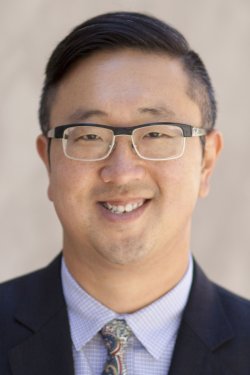 Travis
Cross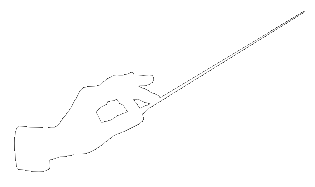 Travis Cross
KMEA All-State 56A Band Conductor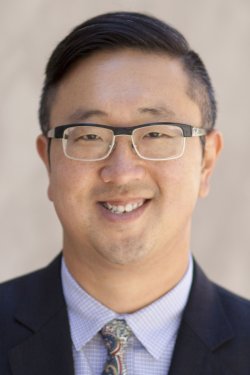 Travis J. Cross serves as professor of music at UCLA where he conducts the Wind Ensemble, directs the graduate wind conducting program, and chairs the music department. He was also associate dean for academic mentoring and opportunity during the initial years of the UCLA Herb Alpert School of Music. Cross has conducted the UCLA Wind Ensemble at the California All-State Music Education Conference and College Band Directors National Association Western/Northwestern Division conference and prepared the band for centenary performances of Leonard Bernstein's Mass with Gustavo Dudamel and the Los Angeles Philharmonic. During five years as wind ensemble conductor at Virginia Tech, Cross led students in performances at the Virginia Music Educators Association conference, Kennedy Center, and Carnegie Hall and developed the Virginia Tech Band Directors Institute into a major summer conducting workshop.
Cross earned doctor and master of music degrees in conducting from Northwestern University in Evanston, Ill., and the bachelor of music degree cum laude in vocal and instrumental music education from St. Olaf College in Northfield, Minn. His principal teachers were Mallory Thompson and Timothy Mahr. Prior to graduate study, he taught for four years at Edina (Minn.) High School, where he conducted two concert bands and led the marching band program.
Cross contributed a chapter to volume four of Composers on Composing for Band, available from GIA Publications. His more than 20 original compositions and arrangements are published by Boosey & Hawkes, Daehn Publications, and Theodore Music. He has appeared as a guest conductor, composer, and clinician in more than 30 states; Canada, China, Korea, Singapore, Spain, Thailand, and the United Arab Emirates; and at the Midwest Clinic and has had engagements in California, Hawaii, Indiana, Iowa, Minnesota, Texas, Wyoming, Virginia, and Korea. Cross is a Yamaha Master Educator.
---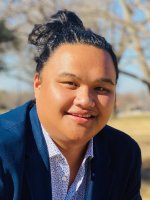 Roger David Jr.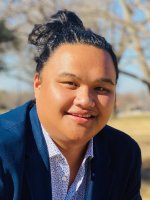 Roger David Jr. holds both undergraduate and graduate degrees from the University of Alaska Anchorage and is currently pursing an MM in choral conducting at Wichita State University. At WSU he works with the Concert Chorale, undergraduate choral conducting students, and conducts the treble-voiced ensemble, WuChoir. Previously he taught grades 7-8 vocal music in his hometown of Anchorage, Alaska and also performed with the Anchorage Concert Chorus, most recently serving as the baritone soloist in their production of Carl Orff's
Carmina Burana
. David believes that the choral classroom should be a safe and empowering place for all singers to achieve their fullest potential. He also coaches young people on the football field where he strives to create a similar environment of empowerment and inclusivity.
---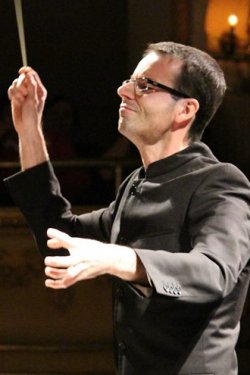 Thomas
Dickey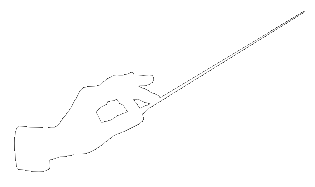 Thomas Dickey
KMEA All-State String Orchestra Conductor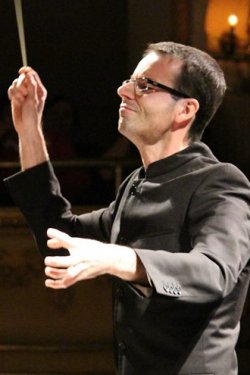 Second Prize Winner of the 2019 Mozart & Tchaikovsky International Conducting Competition, Dr. Thomas Dickey has been reviewed by critics as a "dynamic and exciting conductor" whose conducting is "imbued with aplomb, energy, and pathos." As the Director of Orchestral Studies at Oklahoma State University, he conducts the OSU Symphony Orchestra and guides the orchestra and graduate orchestral conducting programs. He concurrently serves as Music Director & Conductor of the OSU Youth Orchestra and Community Orchestras. Prior to his appointments in Oklahoma, he was the Director of Orchestral Activities at the University of Wisconsin-Platteville and Music Director & Conductor of the Dubuque Symphony Youth Orchestra (IA).
Dr. Dickey has conducted many professional orchestras throughout North America, Europe, and Asia, including the Bucharest Symphony and Bacau Philharmonic Orchestras in Romania; Belgrade Chamber Orchestra in Serbia; Lyatoshinsky Symphony Orchestra in Ukraine; Shenyang Symphony in China; the North Czech and Moravian Philharmonic Orchestras in the Czech Republic; the Atlantic Coast Orchestra in Portugal; London Classical Soloists in England; and the Winnipeg Symphony Orchestra in Canada, in addition to the Bakersfield, Macon, Missouri, Norwalk, Rapides, Springfield, and Tulsa Symphonies; the Saratoga Orchestra of Whidbey Island; the Smoky Mountain Chamber Orchestra; Naples Philharmonic; Rose City Chamber Orchestra; and the Chicago Reading Orchestra. He has also worked with numerous all-state, honors, and university orchestras in Arkansas, Colorado, Florida, Georgia, Illinois, Indiana, Iowa, Kansas, Louisiana, Michigan, Missouri, Nebraska, New York, North Dakota, Ohio, Oklahoma, Oregon, Pennsylvania, South Carolina, South Dakota, Tennessee, Texas, Virginia, Washington, Wisconsin, and Wyoming.
A native of Illinois, Dr. Dickey holds degrees from Eastern Illinois University, LSU, and the University of Georgia. He has worked with conductors such as Carl Topilow, Christopher Zimmerman, Daniel Lewis, Gustav Meier, and Diane Wittry, and further studied conducting in numerous workshops and master classes at the Prague Academy of Performing Arts, Cleveland Institute of Music, and Cincinnati Conservatory of Music, among others.
---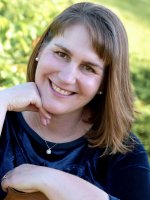 Rachel Dirks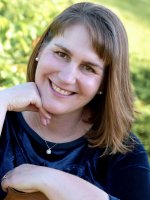 Rachel L. Dirks, Director of Orchestral Studies and Assistant Professor of Music at Kansas State University, is an active conductor, clinician, and educator. Dr. Dirks holds cello performance degrees from the University of Texas at Austin and Bethel College, and a Ph.D. in music education from the University of Kansas. As a guest conductor, Dr. Dirks has been invited to conduct orchestras throughout the United States, including recent appearances in New York, Nevada, Kentucky, Oregon, Illinois, and Kansas. As a featured clinician, she has been invited to present conference sessions for the American String Teachers Association, the Midwest International Band and Orchestra Clinic, the National Association for Music Education, and the state music education conferences of Texas, Oregon, Colorado, and Kansas. She is currently serving on the National ASTA Health and Wellness committee where she works to further the discussion surrounding mental health and wellbeing in the music classroom. Throughout all of her work, her fundamental goal is to encourage musicians to seek and create community through music.
---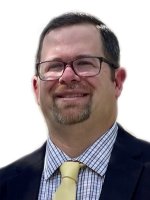 Joseph Benjamin Earp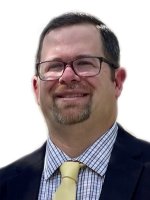 Joseph Benjamin Earp is the Director of Instrumental Music at Pfeiffer University in Misenheimer, North Carolina. He received his undergraduate degree in Music Education from the University of North Carolina at Charlotte, Master of Music in Music Education from Anderson University (Anderson, South Carolina), and Doctor of Music Education degree from Liberty University (Lynchburg, Virginia). In 2019, Dr. Earp was inducted into the Omega Nu Lambda National College Honor Society based on his academic achievement at Liberty University. In 2020, he was named as a Distinguished Alumni Award recipient by the College of Arts and Architecture at University of North Carolina at Charlotte.
His professional teaching career began in 2006 as Director of Bands at Seneca High School in South Carolina. After two years, he then taught band at Robbinsville Middle and High Schools for a year before becoming the founding Director of Bands at Cox Mill High School in Concord, North Carolina. Major accomplishments teaching at the secondary level include one of his symphonic bands auditioning and being selected to perform at the 2013 North Carolina Music Educators State Conference, multiple superior ratings, grand championships, awards, and recognitions from his instrumental ensembles. After eight years of numerous achievements at Cox Mill High School, he moved into his role at Limestone University (Gaffney, South Carolina) as Director of Athletic Bands, elevating many elements of Limestone's athletic band program. A major accomplishment of the Limestone University Marching Saints was auditioning and being selected to lead one of the afternoon parades at Walt Disney World's Magic Kingdom in January of 2019.
In addition to teaching, Dr. Earp is an active published composer and arranger with his music being performed internationally. His works are made available by BKJ Publications, Carl Fischer, CTS Publications, and RWS Music Company. Both CTS Publications and RWS Music Company are distributed worldwide by C. L. Barnhouse. Dr. Earp's major compositional accomplishments include being winner of the 2010 Claude T. Smith Composition Contest in Missouri, winner of the 2018 Thornton Community Band Composition Contest in Colorado, multiple J.W. Pepper Editors' Choice awards, and multiple works selected to be part of the Band World Magazine Top 100.
---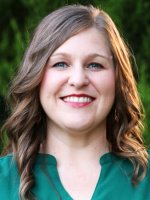 Anne Gassman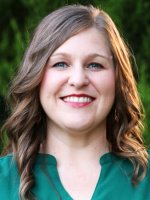 Anne Gassmann is an Assistant Professor of Music, serving as the Director of Choirs and Vocal Area at Kansas Wesleyan University. Her duties include conducting the Philharmonic Choir and Wesleyan Chorale as well as teaching applied voice and vocal-related courses.
She received her Doctor of Musical Arts in Choral Conducting from the University of Nebraska-Lincoln. Prior to her doctoral work, Dr. Gassmann taught middle and high school in the upper Midwest. As a strong advocate for lifelong singing, Anne continues to perform as an ensemble member and soloist throughout the Midwest. In addition to her own singing, Dr. Gassmann enjoys working as a private voice teacher, clinician, and adjudicator, stressing the significance of connecting with music on a personal level.
---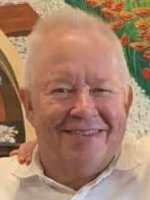 Greg Gooden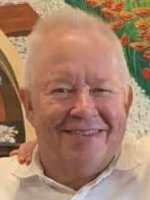 Greg Gooden recently retired from 39 years of teaching elementary music. He taught in USD 475 Geary County and USD 313 Buhler. He previously directed the Geary County Children's Choir and the McPherson Arts Council Children's Choir.
He served as President of the Kansas Orff Chapter, on the JCEA Board of Directors, KMEA Elementary Chairperson, and on the KMEA Board. Mr. Gooden continues as Course Director for the Baker Orff Schulwerk Certification Program and recently retired from teaching recorder at the course. He is responsible for developing the course which began in 1997 at KSU and continues at Baker.
Greg's Prosperity School Chorus and GCCC performed at KMEA on several occasions. In 2006 and 2012 he was awarded Elementary Outstanding NCKMEA Teacher of the Year. He was a presenter at two AOSA conferences, for many local and national workshops, and he directed many KMEA District Elementary Honor Choirs.
---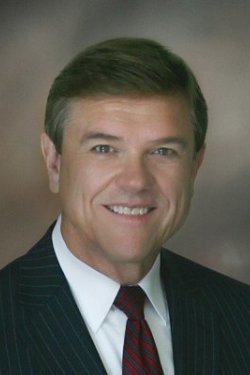 Ed
Huckeby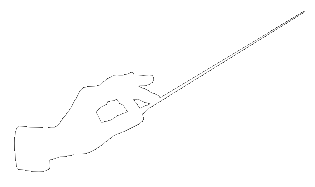 Ed Huckeby
KMEA 12A Honor Band Conductor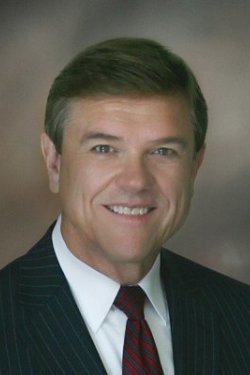 Ed Huckeby is currently an arts consultant and freelance composer, arranger, conductor and clinician. In addition to his career as a composer, he has been an influential figure in higher education and arts administration, most recently serving as President of Southwestern Christian University in Bethany, Oklahoma. Prior to his appointment at SCU, he was Associate Vice President for Academic Affairs and Professor of Music at Northeastern State University-Broken Arrow (OK). Huckeby also served as an arts administrator for Tulsa Ballet Theatre, Inc., and holds the title of Emeritus Professor of Music at Northwestern Oklahoma State University where he served for over two decades as Music Department Chairman and Dean of the Graduate School. He is internationally recognized as an outstanding music educator and composer of over 200 published works. Huckeby's performance background and experience is very eclectic, having been a member of a symphony orchestra (horn), a jazz band (trumpet), and a contemporary Christian quintet (bass guitar, keyboards and vocals), as well as having served regularly as a church organist and pianist. His outstanding contributions to band literature have played an important role in the development of the contemporary band repertoire. Dr. Huckeby holds a bachelor's degree in music education from East Central University (OK), a master's degree in music education from the University of Oklahoma, and a doctorate in administration from Oklahoma State University with additional study at the University of North Texas. He has written music education articles for The Instrumentalist, The American Music Teacher, and The Journal of the International Horn Society, and has held memberships in Music Educators National Conference, Oklahoma Music Educators Association, Oklahoma Bandmasters Association, ASCAP, Phi Mu Alpha Sinfonia, and Phi Beta Mu, where he served as a member of the national board of directors and state chapter president. Huckeby was selected as an "Outstanding Young Man in America," is listed in the "International Who's Who in Music," and has been an annual recipient of the ASCAP Plus Award for almost three decades. Huckeby was inducted into the Oklahoma Bandmasters Association "Hall of Fame" in 1996 and has recently been recognized by East Central University as a "2020 Outstanding Alumnus." He has created over 60 commissioned works and has served as a clinician, adjudicator and conductor for instrumental ensembles around the world, including Japan, Australia, Norway, Canada and across the United States.
---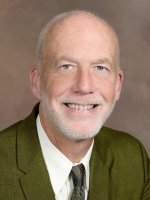 Scott Iseminger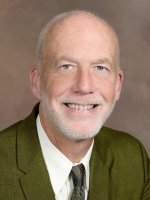 Scott Iseminger has distinguished himself as an expert in music education for children with special needs. He taught PK-12 general music at therapeutic day school for students with severe disabilities, neurological disorders, Autism, developmental delays, psychiatric disorders, and severe emotional/behavioral disorders in Naperville, IL for 21 years. In addition, he conducted a multi-age choir and a large world drumming ensemble. The choir was chosen to perform at the 1994 state Council for Exceptional Children. The world drumming ensemble was awarded third place out of 30 entries in the local Naperville holiday parade (on our own merits with no special consideration for disabilities).
Scott earned his Master's Degree in Special Music Education from Wichita State University with a concentration in Speech/Language and Communication Disorders. While attending the university, he taught music at a special education preschool for two years and at the campus preschool. He is a certified Orff-Schulwerk teacher and is also trained in Will Schmid's World Music Drumming curriculum and methods.
Scott currently teaches Special Music Education at Augsburg University in Minneapolis. He is completing his doctorate degree at the University of Minnesota in music education with some course work in educational psychology. Scott is delighted to teach music at the UMN Child Development Center. He was an adjunct instructor at DePaul School of Music in Chicago for eight years, a graduate teacher at UMN, and has been a visiting lecturer for a number of universities. Additionally, he's provided clinics at a NAfME national conference, a number of state conferences, and school districts. Scott has been published twice in NAfME's Teaching Music periodical.
In addition, Scott was a conductor and accompanist for a professional children's choir, The Young Naperville Singers (IL) for 21 years where he taught the beginning choir and boys choir.
---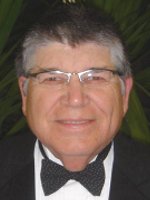 Ray James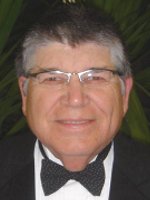 Ray James retired in 2014 as Associate Professor Emeritus of Music from Baker University. He has been a strong music education advocate for over 50 years. Whether his students were in beginning bands or aspiring to be music education teachers, he helped them learn to love and appreciate the value of being a musician.
He was inducted into the KMEA Music Hall of Fame in 2015 and received the KBA Outstanding Bandmaster award in 2011. He has taught in over five states, served as a visiting professor in England and Ireland, and has made numerous adjudicator, clinician, and guest conductor appearances throughout the Midwest and Southern California.
Ray holds music education degrees from Wichita State University (MME) and Murray State University (BME) with additional post-graduate studies in Kansas, Oklahoma, Colorado and California.
---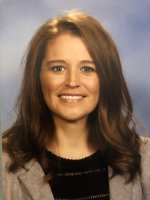 Becky Jones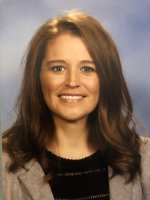 Becky Jones is currently the director of bands at Lansing Middle School and the Assistant Director of Bands at Lansing High school. She began her career in teaching in 2004 with the Mill Creek Valley School district where she served as the 5-12 band and 7-12 choir director for one year before accepting her current position. She has served in several leadership roles at Lansing including the LMS Building Leadership Team, the USD 469 Professional Development Council, the Lansing Education Foundation Fund Board, and is currently the LMS Music Department Chair.
Becky earned her BME from the University of Kansas in 2003 and her MaEd and MSSL degrees from Baker University in 2008 and 2010. She is currently working toward earning her Ed.D. in Curriculum and Instruction at the University of Kansas where her research interests include how elective content teachers can be better utilized as part of Professional Learning Communities at both the building and district level. She is also interested in elective content curriculum and professional learning.
Professionally Becky is a member of KMEA, NAfME, and KNEA. She has served as the middle level band chair for the KMEA Northeast District twice and was honored as the middle level band director of the year for the Northeast District in 2019. She is also a member of the KNEA Racial Justice Committee and was selected to attend the NEA 2022 Minority Leadership/Women's Leadership Training Seminar to Advance Racial and Social Justice in January 2022. She has also served as a KNEA observer for the University of St. Mary CAEP Accreditation Team and is trained as a Program Reviewer for KSDE's educator preparation program review process.
Outside of school, Becky has served in the Kansas Army National Guard and the Army Reserves as a Flute player and Vocalist from 1998-2021. She is currently serving in the Kansas Army
National Guard as an assistant operations NCO with the 69th Troop Command in Topeka, KS.
---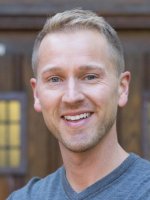 Daniel Kirk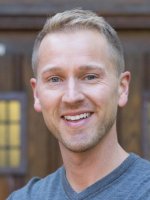 Daniel Kirk is excited to serve as Director of Bands at Blue Valley Northwest High School in Overland Park, KS. He manages all aspects of the wind band program alongside colleague Kenneth Tysick; this includes three concert ensembles, Big Dawg Jazz Bands, Music Theory, Pep Bands, and Northwest's Howlin' Husky Marching Band.
From 2017-2020, Dr. Kirk served as the Director of Instrumental Activities at Reinhardt University in Atlanta. At Reinhardt, he conducted the Wind Ensemble, taught courses in Conducting and Music Education, as well as oversaw all ensembles, teaching, curriculum, and operational aspects of the instrumental program. He has served as a guest conductor for numerous high school honor band clinics and festivals across the country. Before pursuing full-time study at graduate schools, Dr. Kirk was the Director of Bands at Blue Valley West High School. The Blue Valley West Symphonic Wind Ensemble was awarded Highest Kansas State Level Honors by the National Foundation for Music Education in 2012; this ensemble was also selected to appear in honored performance at the 2013 Kansas State Music Educators' Convention. Kirk was nationally awarded the George N. Parks Leadership in Music Education Award by National Association for Music Education (NAfME) in 2012.
Dr. Kirk holds degrees from Missouri Western State University (Music Education and Piano Performance, 2007), Northwestern University (Wind Conducting, 2015), and Michigan State University (Wind Conducting, 2017). He credits his teachers and mentors Avian Bear, David Bennett, Jane Wheat, Mallory Thompson, and Kevin Sedatole. His professional affiliations include CBDNA, NAfME, NBA, GMEA, Kappa Kappa Psi, and Phi Mu Alpha Sinfonia.
---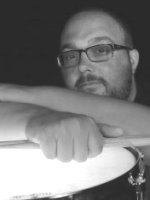 Jeremy Kirk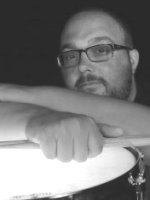 Percussionist, educator, and composer Jeremy Kirk is Chair of the Division of Performing Arts and Associate Professor of Music at Southwestern College (Winfield, KS). Recipient of the Southwestern College Exemplary Professor of the Year Award, Professor Kirk is deeply committed to providing students the skills necessary to excel in today's world as an educator and/or performer. He combines his traditional training in Western percussion with his extensive knowledge in world percussion to create a unique global perspective in his teaching and performing. Kirk is an artist and clinician with Majestic Percussion, Mapex Drums, Vic Firth Sticks & Mallets, Sabian Cymbals, Remo Drumheads & World Percussion, and Black Swamp Percussion.
---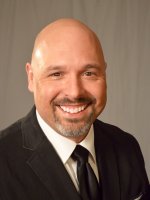 Kelly Knedler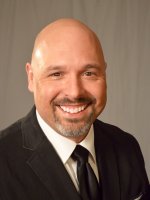 Kelly Knedler is the director of choral music and musical theatre at Dodge City High School, and the Kansas State Music Advocacy Chair and Government Relations Chair as well as the Executive Director of the Southwest division of Kansas Music Educators Association. This is his 26th year teaching vocal music. He has taught in public, private, and collegiate settings in Kansas, Colorado and Arkansas. He holds a Bachelor of Music Education in vocal music from Fort Hays State University and a Master of Music performance degree in choral conducting from the University of Arkansas. During the past 38 years, he has worked extensively in the theatrical realm holding such "roles" as actor, director, music director, and set designer/builder in nearly 70 stage productions from musical to opera. He especially enjoys sharing his musical gifts as a singer and songwriter with his church and community. In his "spare time," he lends his voice as a vocal and choral music adjudicator, voiceover artist, master of ceremonies, public address announcer and sports radio analyst. However, his favorite "role" is that of husband to Tami and father of Aria and Alden.
Kelly states: "As an educator, I want to create excitement in my students for learning, music and life! I believe that it is important to understand what motivates one's students. I use classroom experiences and create excellent rapport, which allows me to know my students, so that I can understand learning styles and what makes them feel special in my classroom. When I teach I constantly search for students who are experiencing success in the class. I teach with compassion for all students. I learned this from several teachers I had at the middle, high school, and collegiate level. I am very creative person and educator, who doesn't always fit the traditional mold. I am always looking for a way to give my students an opportunity to feel our lessons and be moved through the teamwork that must take place in order to complete our musical tasks! Teaching, even on a difficult day, gives me the opportunity to help students move beyond themselves. I didn't choose my profession, I feel that it chose me!"
---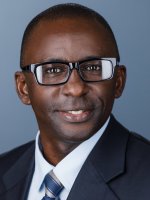 Julius Kyakuwa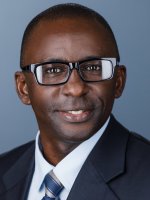 Julius Kyakuwa is an assistant professor of general music education at the University of Kansas. He received his Ph.D. from Louisiana State University, and both his Bachelor of Music Honors and Master of Music, cum laude, in Music Education from The University of Pretoria (UP) in South Africa. Kyakuwa also taught African music theory and practice, ethnomusicology, and world music to undergraduate and postgraduate students of music education and music therapy at UP. Prior to joining UP, he pursued undergraduate studies at Makerere University in Uganda, his native country.
Kyakuwa is a seasoned music educator having taught general music for several years in Uganda, South Africa, and in the United States. He has a wide experience integrating folk and cultural musics from around the world in music making, learning, and general music education. As a world music performer and educator, he has conducted educational clinics to pre- and in-service music educators in several countries including Uganda, South Africa, Italy, Finland, Brazil, Botswana, Tanzania, and in American states. He has presented on topics including integrating the arts in music classrooms, teaching music from a multicultural and culturally responsive approach, and effectively using non-melodic praxis in general music classrooms.
Dr. Kyakuwa's research interests include community partnerships with schools, arts integration, multicultural and culturally responsive pedagogy, and music teacher education. He has presented his work at state, national, and international conferences, including the Society for Music Teacher Education Symposium, National Association for Music Education's Research Conference, the American Education Research Association Annual Meeting, International Society of Music Education Conference, the Pan African Society of Musical Arts Education conventions, and at music education conferences in Louisiana. Kyakuwa's publication activity includes a single-authored book chapter, a multi-authored article in the
Journal of Research in Childhood Education
, a second-authored article in the
Arts Education Policy Review
, and short essays in
The Qualitative Report
.
---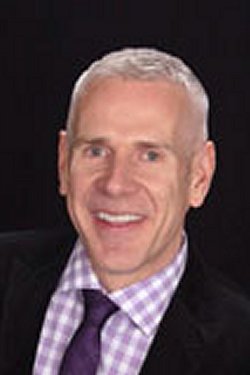 Dana
Landry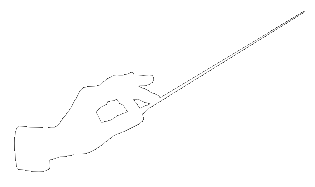 Dana Landry
KMEA All-State Jazz Band Conductor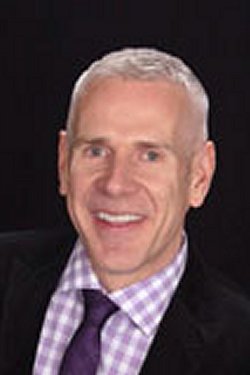 Dana Landry has held the position of Director of Jazz Studies at the University of Northern Colorado since 2002. Under his direction, UNC Jazz Lab Band I received DownBeat Magazine Student Music Awards in eleven of the last fifteen years, most recently in 2020 as Winner in the Graduate Large Ensemble category. 2020 was also highlighted by a performance at Jazz at Lincoln Center as part of the Jack Rudin Jazz Championship. Their most recent CD release,
The Romeo and Juliet Project
, is a jazz suite based on Shakespeare's most famous play. In April of 2021, the group premiered
An Electronic Wonderland
, a large work blending big band and electronica, featuring trumpeter Ingrid Jensen.
Landry has directed all-state ensembles in California, Texas, Washington, New Mexico, Wyoming, Colorado, Nebraska, and Oklahoma. He has written curriculum for undergraduate and graduate degree programs in Jazz Studies and Music Business at both UNC and Middle Tennessee State University, where he taught for seven years.
Landry is always pursuing the next artistic challenge. He is as at home playing Bebop with a jazz quartet as he is performing Prokofiev with an orchestra, as comfortable playing duo in a small dive as he is accompanying a diva in a concert hall. He has been performing regularly with the Colorado Symphony Orchestra for the past fourteen years as part of their Classical and Pops series. In the summer of 2021, he performed Maria Schneider's
Winter Morning Walks
with the great Renée Fleming at the Aspen Music Festival.
Landry is featured on recordings released by record labels including Summit, Origin, and Artist Alliance, several of which made it to the top of the Jazz Week U.S. Radio Airplay Chart. His first CD as a leader,
Journey Home
, featured virtuoso vibist Gary Burton. Landry is a member of 7 on 7, a group featuring Clay Jenkins, Paul McKee, Don Aliquo, Jim White, Steve Kovalcheck, and Erik Applegate. They plan to release their second album in 2022. Landry has performed throughout the U.S. and in Europe, Australia, and China.
---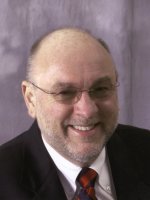 Tim Lautzenheiser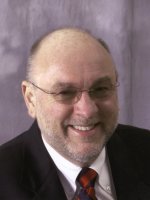 Tim Lautzenheiser began his teaching career at Northern Michigan University. He then moved to the University of Missouri, and from there to New Mexico State University. During that time, Tim developed highly acclaimed groups in both instrumental and vocal music.
Following his tenure in the college band directing world, he spent three years with McCormick's Enterprises working as Executive Director of Bands of America. In 1981, Tim created Attitude Concepts for Today, Inc., an organization designed to manage the many requests for teacher inservice workshops, student leadership seminars, and convention speaking engagements focusing on the area of effective leadership training. After thirty-plus years of clinic presentations, some three million students have experienced one of his popular sessions.
Tim presently serves as Vice President of Education for Conn-Selmer, Inc. He is a nationally recognized voice touting the importance of arts education for every child.
His books, produced by G.I.A. Publications, Inc., continue to be bestsellers in the educational community. He is also co-author of popular band method, Essential Elements, as well as the Senior Educational Consultant for Hal Leonard, Inc. Tim is also the Senior Educational Advisor for Music for All, and NAMM (The National Association of Music Merchants).
He holds degrees from Ball State University and the University of Alabama; in 1995 he was awarded an Honorary Doctorate from the VanderCook College of Music. He continues to teach as an adjunct faculty member at: Ball State University, Indiana-Purdue/Ft. Wayne University, and Butler University. In addition, he is a member of the Midwest Clinic Board of Directors and the Western International Band Clinic/American Band College Board of Directors. He is presently the Chair of the National Association for Music Education Music Honor Society (Tri-M).
---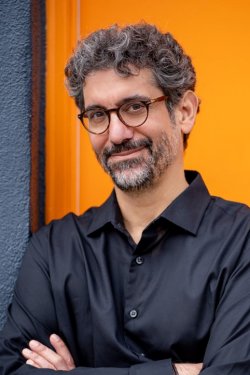 Fernando
Malvar-Ruiz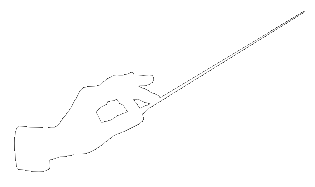 Fernando Malvar-Ruiz
KMEA All-State Middle Level Choir Conductor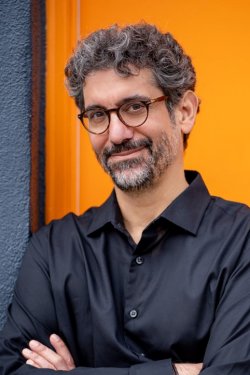 Fernando Malvar-Ruiz is serving his fourth season as Artistic Director of Los Angeles Children's Chorus, having commenced his tenure on August 1, 2018. Mr. Malvar-Ruiz is an internationally regarded choral conductor, clinician, and educator, who has worked with children's and youth choirs his entire career. From 2004 to 2017, he was the Artistic Director of The American Boychoir, leading the ensemble in over 150 performances and up to five national and international tours annually. He has prepared choirs for appearances with the Los Angeles Philharmonic, LA Opera, San Francisco Symphony, New York Philharmonic, Philadelphia Orchestra, Chicago Symphony Orchestra, Berlin Philharmonic and London Symphony Orchestra, among others. He has worked with such conductors as Gustavo Dudamel, Marin Alsop, Pierre Boulez, Yannik Nézet-Seguin, Michael Tilson Thomas, and Valery Gergiev, as well as artists ranging from cellist Yo-Yo Ma, trumpeter Wynton Marsalis, pop legends Billie Eilish, Beyoncé Knowles, Sir Paul McCartney, and Josh Groban, and opera singers Kathleen Battle and Jessye Norman. He conducted The American Boychoir on six recordings, led its performances on the Academy Awards and a 9/11 Memorial Service broadcast globally on CNN. Mr. Malvar-Ruiz was the music director on the film Hear My Song (Boychoir), starring Dustin Hoffman, Kathy Bates, Debra Winger, and Josh Lucas.
Mr. Malvar-Ruiz previously served as The American Boychoir's Associate Music Director from 2000-2004 under James Litton. An expert in the adolescent voice, he has guest conducted children's and youth choirs around the globe. He has a master's degree in choral conducting from Ohio State University and completed the coursework toward a doctoral degree in choral music from the University of Illinois.
---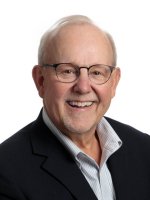 Charles Menghini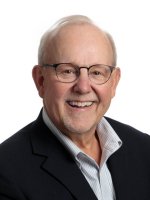 Charles T. Menghini is President Emeritus of VanderCook College of Music in Chicago. Menghini served as Professor of Music and Director of Bands from 1994 - 2017. Prior to his appointment at VanderCook, he spent 18 years as a high school band director in Missouri and Kansas where his bands earned national acclaim.
Charlie currently produces a podcast: Band Talk with Charlie Menghini and Friends available on Apple podcast, is co-author of the Essential Elements Band Method published by Hal Leonard and serves as an Educational Member of the Music Achievement Council for NAMM.
Menghini is active as a speaker, clinician and conductor around the nation. He frequently presents at state and national music education conferences, works with teachers and school districts in a variety of forums and continues to write for professional magazines and journals. In 2019, Menghini was awarded the Medal of Honor from the Midwest Clinic for his life's work as a band director, teacher and educator.
---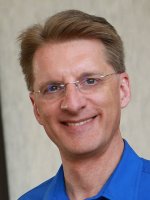 Tom Merrill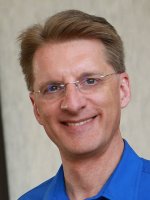 With over 20 years of experience as a travel planner and festival organizer and 10 years as a high school music educator in Iowa and Colorado, Tom Merrill possesses a view of performance travel from multiple perspectives. While a band director, his ensembles performed in Washington, D.C. and the Walt Disney Resort in Orlando. He has planned travel for groups participating in the Macy's Thanksgiving Day Parade, the Tournament of Roses Parade, numerous Bands of America championships, and performances at Carnegie Hall. He is currently a Travel Consultant for Bob Rogers Travel, and has previously held positions at Festivals of Music, Manhattan Concert Productions, and New Horizons Tour and Travel. He has a Masters in Conducting and Clarinet Performance from Illinois State University, and has remained an active musician throughout his adult life in church choirs and community wind ensembles. He is a contributing writer to both School Band & Orchestra and Choral Director magazines, as well as a live commentator for wind band webcasts on banddirector.com. He shares his insights on the life-changing effects of performance travel with college music education students several times per year.
---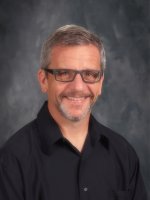 Tom Michalek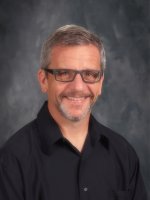 Tom Michalek has been teaching elementary music since 1991, currently with the Hastings Public Schools in Hastings, Nebraska at Watson Elementary School. A native of Hastings, Tom received his Bachelor's and Master's degrees in music education from the University of Nebraska-Lincoln, and his Kodály Certificate from Nebraska Wesleyan University. In 2011 he was named "Hastings Public Schools Educator of the Year", was a finalist for the Nebraska Teacher of the Year, and received a Nebraska Department of Education "Award of Excellence".
Currently, Tom also is the Director of Traditional Music for the First United Methodist Church in Hastings, where he directs the Chancel Choir and JuBELLation Handbell Choir. He has over 20 years experience leading children's choirs, both with the Nebraska Children's Chorus in Omaha, and the South Central Nebraska Children's Chorale in Hastings. Tom has served as a staff development presenter and choir clinician for many organizations and school districts throughout the United States. His areas of professional development specialization include curriculum planning in the elementary general music classroom, music room organization, singing games and folk dances, and ukulele.
Tom has taught Kodály methodology courses at the University of Central Missouri (Level II), the University of Nebraska-Omaha (Level III) and Drake University (Levels II & III). He has taught music education courses on an adjunct basis for Doane University, Hastings College, the University of Nebraska-Omaha, and Peru State College.
Tom is a member of the Organization of American Kodály Educators, NAfME, NEA, the Country Dance and Song Society, the National Folk Organization, and the Handbell Musicians of America.
---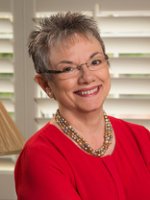 Marcia Neel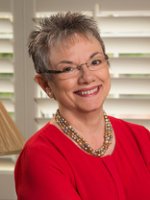 A veteran of 36 years as a public school music educator as well as Coordinator of Secondary Fine Arts in the Clark County School District in Las Vegas—home of the largest Music Education Program in the nation—Marcia now serves as president of Music Education Consultants, Inc., a consortium of music education professionals which works with a variety of educational organizations, arts associations, and school districts to foster the growth and breadth of standards-based, articulated music education programs. In 2016, Marcia was named Senior Director of Education for Yamaha Corporation and subsequently, a Yamaha Master Educator. She also serves as Education Advisor to the Music Achievement Council, a 501(c)(6) organization whose sole purpose is to assist directors in recruiting and retaining students in instrumental music programs through effective professional development programs and related complimentary materials. Neel also serves as a member of the Board of Directors of the Percussive Arts Society.
---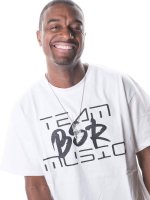 Michael Patton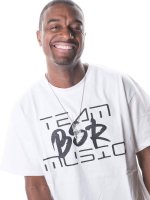 Michael P.C. Patton, born and raised in Pensacola, Florida, created a feel for music at a young age. From talent shows and different events he has been able to move crowds of many different nationalities. P.C Is the CEO of Team BSR Music whose purpose is to Bring True Hip Hop back. PC Patton created a Hip Hop Club at Mayberry Middle School in 2018. Students were able to learn the art of creating music and have an awesome experience making music videos. Through this class students were able to talk about their life experiences and use their experiences to create positive uplifting lyrics in their music.
---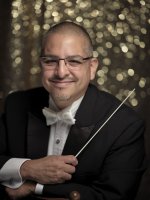 Frank Perez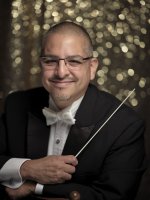 Frank Perez serves as the Director of Bands and Associate Professor Music at Baker University in Baldwin City, KS. He conducts the Symphonic Winds, Jazz Ensemble, Pep Band, and teaches applied low brass lessons.
Dr. Perez maintains an active national and international guest-conducting schedule which includes guest conducting conference honor bands in Iowa, Missouri, and Kansas. Dr. Perez is active trombonist and has performed with the La Jolla Symphony, L.A. Guild Opera, Des Moines Big Band, De Soto Brass Band, and KC Bone Connection. He is also the co-founder/director for Trombone Christmas, Kansas City!
Dr. Perez serves as President for the Kansas Bandmasters Association, Kansas representative for the Society for Music Education (SMTE) chair for Kansas, and Artistic and Educational Advisor for Impulso Marching Latinoamérica.
---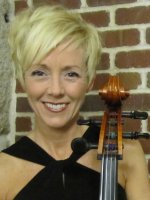 Erinn Renyer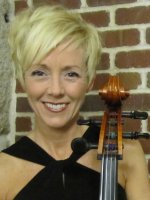 Erinn Renyer is Lecturer of Applied Cello at Washburn University. She also maintains a private Cello Studio and is Director of the Topeka Cello Collective, a community of student cellists that perform for local and regional events.
Ms. Renyer serves as managing partner of E & E Cello Music, an international publishing company specializing in cello repertoire. Erinn also performs as a freelance soloist, chamber, and orchestral musician throughout Northeast Kansas.
Ms. Renyer has been a string clinician and vendor for ASTA national conventions in Dallas and Kansas City and a past guest clinician in Wichita for the KMEA In-Service Workshop.
---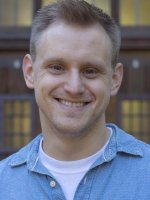 David Row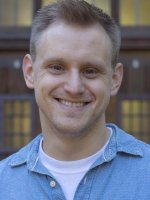 David Row loves teaching music to kids! A Nebraska native and Midwesterner at heart, David now lives and teaches in the Kansas City metro area for the De Soto Unified School District. He holds a Master's Degree in Music Education from the University of Missouri-Kansas City Conservatory, completed three levels and a master course in Orff Schulwerk training, and has extensive experience with critical thinking in the arts. David is an active clinician and has presented workshops at state and local conventions across the United States and Canada. On his blog, MakeMomentsMatter.org, David shares ideas about classroom content, management, lesson plans, critical thinking, and more. Search for "Make Moments Matter: A Music Education Podcast!" wherever you download podcasts or catch up with David every week on his "Musical Mondays" LIVE videos on Facebook.
---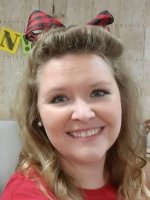 Kelsey Scheuerman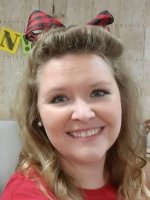 Kelsey Scheuerman Helton is an elementary music specialist in the Houston area. She is the music teacher at Silbernagel Elementary in Dickinson ISD, the music director at First Evangelical Lutheran Church in Galveston, Texas, and the art teacher at Fanfare! Lutheran Music Academy. Kelsey is a proud music education graduate of Kansas State University, and holds certifications in mariachi education, World Music Drumming, ESL, Core Subjects and Music. She is a member of NAfME, TBS, P.E.O, ALCM and TMEA. She also writes for West Music's "Music ConstructED."
---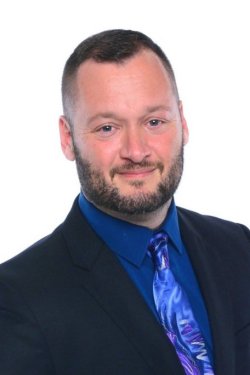 Randall
Standridge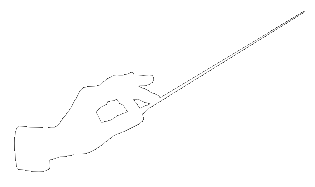 Randall Standridge
KMEA All-State 1234A Band Conductor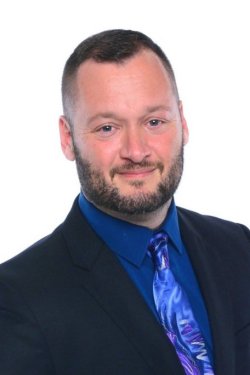 Randall Standridge received his Bachelor's of Music Education from Arkansas State University. During this time he studied composition with Dr. Tom O'Connor before returning to Arkansas State University to earn his Master's in Music Composition, studying with Dr. Tom O'Connor and Dr. Tim Crist. In 2001, he began his tenure as Director of Bands at Harrisburg High School in Harrisburg, Arkansas. He left this post in 2013 to pursue a career as a full-time composer.
Mr. Standridge is currently published by Grand Mesa Music, Alfred Music, FJH Music, Wingert-Jones Music, Band Works Publications, Twin Towers Music, and Northeastern Music Publications. Mr. Standridge's music is performed internationally. He has had numerous works selected to the J.W. Pepper's editor's choice. His composition
Snake Charmer
, published by Grand Mesa Music, was included in Teaching Music through Performance in Band Vol. 8, and his work
Gently Blows the Summer Wind
is included in Teaching Music Through Performance in Middle School Band. He has had numerous works performed at the prestigious Midwest Clinic in Chicago, Illinois. His work
Art(isms)
was premiered by the Arkansas State University Wind Ensemble at the 2010 CBDNA conference in Las Cruces, New Mexico. Mr. Standridge is also a contributing composer for Alfred Music's Sound Innovations: Ensemble Development series.
In addition to his career as a composer, Mr. Standridge is the owner and editor of Randall Standridge Music and Grand Mesa Marching. He is active as a clinician, drill designer, music arranger, and colorguard designer for the marching arts, as well as a freelance artist/photographer and writer.
---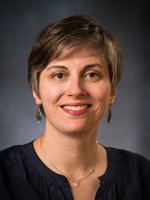 Katy Strickland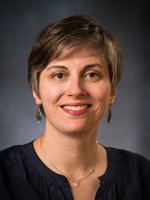 Katy Strickland is in her eighth year as Director of Athletic Bands and Associate Professor of Music at Northwest Missouri State University, where she also serves as Department Chair for the Department of Fine and Performing Arts. In addition to her administrative duties, Dr. Strickland directs the Bearcat Marching Band, Northwest Pep Band, and Symphonic Band, and teaches coursework in Music Education and Percussion. In August of 2017 Dr. Strickland was awarded the Governor's Award for Excellence in Education, an award sponsored by the Missouri Council on Public Higher Education and presented annually to "an outstanding faculty member of each of Missouri's four-year public institutions." Under her direction, the Bearcat Marching Band has grown in enrollment from 140 members to 195.
Prior to her appointment at Northwest, Dr. Strickland taught instrumental music in the South Louisiana public schools for thirteen years along while serving on the Louisiana Music Educators Association Board of Directors. While in Louisiana, Dr. Strickland lead marching, concert, jazz and percussion ensembles that consistently earned superior ratings at the district and state levels, and worked diligently to foster a legacy of influential student leaders and community members.
Dr. Strickland earned her Bachelors, Masters and PhD in Music Education at Louisiana State University, where she taught various ensembles and music education courses. She has presented her music education research and led clinics at the state and national levels, served as Missouri State Chair of the National Band Association, and is an inductee of the Phi Beta Mu International Band Masters Fraternity.
---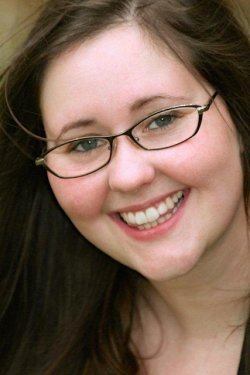 Christina
Svec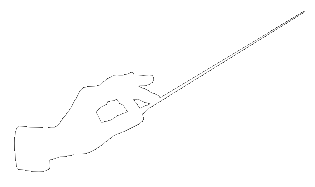 Christina Svec
KMEA All-State Elementary Choir Conductor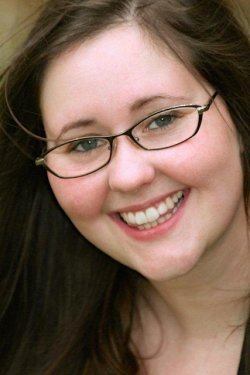 Christina Svec is the Assistant Professor of Music Education at Iowa State University specializing in elementary general music and secondary choral methods. Currently, she serves as Director of Choirs for the Ames Children's Choirs where she conducts four ensembles consisting of singers ages 7-18. Prior to receiving a PhD in Music Education from the University of North Texas, she taught elementary/general music, early childhood music classes, and directed several church choirs in Texas. In addition to serving IMEA as Research Chair, she holds positions on various boards including ECMMA, OAKE, GIML, and, most recently, as the NAfME Early Childhood Music SRIG Chair-Elect. Dr. Svec's research interests include research methodology/pedagogy and singing voice development. She contributed a chapter to
The Routledge Companion to Interdisciplinary Studies in Singing, Vol 1: Development
, and her journal publications can be found in
Kodály Envoy, Update: Applications of Research in Music Education
and
Psychology of Music
. Dr. Svec has also been a frequent conductor for various honor choirs and conference choirs around the Midwest and is thrilled to spend time with the amazing young singers in Kansas.
---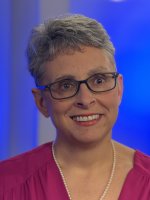 Amy Webb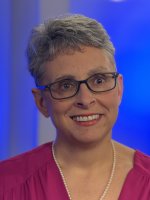 Amy Webb is a native of Washburn, Maine, and resides in Wichita, Kansas. She has been an active educator, clarinetist, pianist and conductor for more than twenty years. She received a Bachelor of Music degree in Music Education from the University of Maine in 1996, and a Master's degree in Instrumental Conducting from the American Band College at Southern Oregon University in 2006. As a composer and arranger, she has a number of concert band works to her credit and enjoys writing band music for all grade levels.
---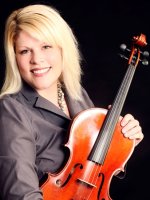 Blair Williams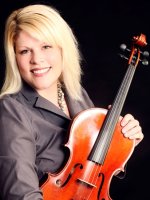 Blair A. Williams is Associate Professor of String Music Education at Texas Tech University and Director of the TTU String Project. She is the co-founder/conductor of the Lubbock Civic Orchestra. She has presented educational sessions and research as well as served as clinician, conductor, and adjudicator across the country. She currently serves on committees and boards for American String Teachers Association, National String Project Consortium, NAfME-Society of Music Teacher Educators, Tex-ASTA, Texas Music Educators Association, and CREDO. Dr. Williams holds a BME from Baylor University, MM from Kansas State University, and a PhD from The Ohio State University.
---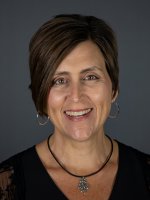 Kristine Wolfe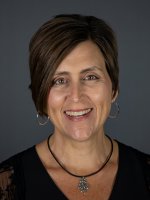 Kristine Wolfe has been teaching PreK-6 Music and Band in the Papillion - La Vista (NE) Community Schools for over 20 years. She holds a BM from Iowa State University and a MM from the University of Nebraska-Omaha. Kristine is a Level I & II Orff Schulwerk Instructor and has taught workshops throughout the United States, including the AOSA National Conference. She currently serves on the AOSA Fund Development Subcommittee and is the Program Chair for the Great Plains Orff Chapter.
---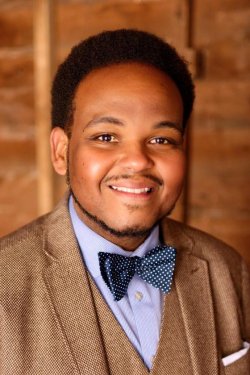 Tesfa
Wondemagegnehu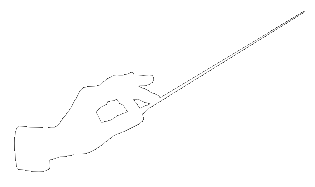 Tesfa Wondemagegnehu
KMEA All-State Treble Choir Conductor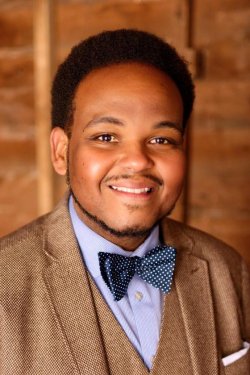 With a love of music as big as his last name, Tesfa Wondemagegnehu has been sharing joy and a vision for equity and justice through song for many years. Through a triumvirate of teaching, conducting, and performing, he has found a way to transform both students and audiences and to reach those seeking resolutions of peace, equality, and respect...through music.
Tesfa Wondemagegnehu serves as the conductor of the Viking Chorus and the Chapel Choir at St. Olaf College. He also served as the guest artistic director of one of North America's Largest LGBTQ+ choirs, Minnesota's One Voice Mixed Chorus. Tesfa maintains an active voice studio and teaches Music & Social Justice with the goal of helping bridge the gap of social injustice through music, dialogue, and inspiring participants to take action in their communities. Wondemagegnehu previously served as the Director of Choral Ministries at Westminster Presbyterian Church of Minneapolis, where he co-founded the Justice Choir movement with noted composer Abbie Betinis. In the summer of 2018, Tesfa served as guest conductor of the children's choir at the Aspen Music Festival, leading them in a week-long journey on the Justice Choir Songbook. In 2019, Wondemagegnehu was named artist-in-residence for the Harvard University Glee Club where they co-created and executed the truth-telling W.E.B. DuBois Musical Project. And most recently, American Public Media's Julie Amacher and Tesfa collaborated on several nationally-distributed radio programs on Black Music.
Born and raised in Memphis, with an impressive collection of opinions on barbecue, Tesfa learned early on from one of his mentors that "Excellence is never an accident." And, consequently, he has not left much to chance. Through the love and dedication of music teachers with whom he has studied, and an abundance of grit and determination, Tesfa has risen to be one of the most sought-after conductors and educators in the country and is on the cutting edge of music-related social justice movements throughout the United States.
Tesfa has conducted and given masterclasses, workshops, and clinics both nationally and internationally. In the fall of 2019, he conducted the National Association for Music Education's national high school honor choir in Orlando, Florida. In 2017 he co-led the American Choral Directors Association's national high school honor choir, working collaboratively with Eric Whitacre. In June of 2017, he was named the composer-in-residence for Choirs of America at Carnegie Hall, where he had the opportunity to conduct and lift over 600 voices in singing the world premiere of his composition May the Road. Wondemagegnehu made his Severance Hall debut in 2017, co-conducting with Cleveland Orchestra Chorus Master Dr. Lisa Wong a choir comprising high school students from the Cleveland area, and in 2016 he worked with Los Angeles Master Chorale artistic director Grant Gershon, co-conducting their 1,000 student honor choir in the majestic Walt Disney Concert Hall.
Tesfa holds a Master of Music degree in Choral Conducting and Vocal Performance from the Florida State University and a Bachelor of Music degree in Vocal Performing from the University of Memphis. While teaching high school, Tesfa was named Orange County Public School Teacher of the Year and received the Macy's National Magic of Teaching Award. This award celebrated an innovative voice program started at Freedom High School in Orlando, where the class participants, who received free voice lessons and vocal coaching, obtained over $3 million in college scholarships from some of the most prestigious music schools in the country.
Tesfa's time in Minneapolis began as the Assistant Artistic Director of VocalEssence while concurrently serving as the Manager of the Choral Works Initiative and the Choral Stream at American Public Media. During his tenure at APM, he was named founding artistic director of The Radio Choir from American Public Media.
Wondemagegnehu is the curator and editor of a new choral series with Hinshaw Music Publications and is celebrated as an accomplished arranger and composer. Many of his compositions have been performed by regional choirs and all-state choirs throughout the country.
---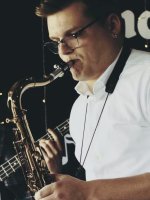 Jacob Wright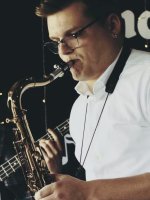 Jacob Wright grew up in the suburbs of Kansas City, KS and throughout school studied saxophone and clarinet including being a student of Bobby Watson and Hermon Mehari. Jacob attended Kansas State University studying intensively with Drs. Wayne Goins, Frank Tracz, Anna Marie Wytko, and Todd Kerstetter. He received his BME in 2019 with a minor in Jazz Studies. Jacob is currently the Director of Bands at Liberal High School in Liberal, KS.
---