KCDA Treble Honor Choir & KMEA Middle Level Choir
Century II Concert Hall
Feb. 28 - 4:45 PM
All Seats - General Admission - $7.00
WichitaTix Box Office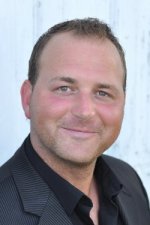 Jacob Narverud
2020 KMEA All-State Middle Level Choir Conductor

Jacob Narverud is an American composer, arranger/orchestrator, and conductor. A native of Meriden, Kansas, Narverud is now based in New York where he is the music director of the Molloy College Chamber Singers and professor of conducting. Dr. Narverud has taught at both secondary and collegiate levels, most recently as the Director of Choral Activities at Emporia State University where he conducted the A Cappella Choir, founded the Tallgrass Chamber Choir, and taught courses in secondary choral methods and conducting.
With a background in musical theater, instrumental, and choral music, Narverud is a sought-after composer and an active guest conductor/clinician for All-State choirs across the country. He has been commissioned to write new works for ensembles in Mississippi, Illinois, Iowa, Colorado, Kansas, Missouri, Texas, Ohio, New York, Oregon, and Connecticut. Jake holds degrees from the Conservatory of Music & Dance at the University of Missouri-Kansas City (DMA, MM, Choral Conducting) and Emporia State University (BM, Vocal Performance). His compositions and arrangements are published by Santa Barbara, Alliance, Alfred, Carl Fischer, G. Schirmer, Wingert-Jones, Lawson-Gould, Shawnee Press, and Hal Leonard.
2019-20 Selected Participants
Alternates are listed below.
School
Name
Voice
Abilene MS
Warren Campbell
Tenor
Theodore Hayes
Bass
Jacobi Robinson
Tenor
Andover Central MS
Hayden Cushenberry
Bass
Goldie Lane
Alto
Ashland Jr/Sr HS
Piper Klaker
Soprano
Baldwin City-Baldwin JH
Jillian McLaren
Alto
Bailey Smith
Soprano
Basehor-Linwood MS
Mycah Benton
Soprano
Jazzy Harris
Soprano
Ethan Oehlert
Tenor
Alyiah Shirley
Soprano
Colin Sims
Tenor
Christian Ware
Tenor
Chanute-Royster MS
Jeanette Guernsey
Alto
Violet Stich
Alto
Chapman MS
Justin Blocker
Bass
Ethan Hamilton
Tenor
Mehki Wyma
Bass
Cimarron JH
Dakota Smith
Bass
Concordia Jr/Sr HS
Payton Breese
Tenor
Elbing-Berean Academy
Kate Roseberry
Alto
Emporia MS
Natalie Denton
Alto
Fort Riley MS
Kirsten Conover
Alto
Garden City-Horace Good MS
Ignacio Perez
Bass
Garden Plain Elem.
Hayden Graves
Alto
Gardner-Pioneer Ridge MS
Celine Carter
Soprano
Robert Ratcliffe
Bass
Gardner-Trail Ridge MS
Libby Fry
Alto
Jack Lloyd
Bass
Samantha Scoggins
Soprano
Gardner-Wheatridge MS
Jack Fortner
Tenor
Caroline Kuzma
Alto
Joe Rogers
Bass
Goddard MS
Alex Villegas
Bass
Goddard-Eisenhower MS
Kylie Anderson
Soprano
Olivia Hall
Soprano
Ella Kamke
Soprano
Goessel Jr/Sr HS
Riley Hartvickson
Tenor
Halstead Schools
Domonique Schutte
Soprano
Hays MS
Samantha Albin
Soprano
Brynn Kinderknect
Soprano
Healy School
Aiden Handlin
Bass
Hugoton MS
Danica Amerin
Soprano
Tobias Grubbs
Tenor
Seth Mason
Tenor
Bryan Montoya
Tenor
Hutchinson MS
Natalie Jones
Alto
Addison Terry
Alto
Junction City MS
Truman Fortner
Tenor
LuCasey Hammock
Alto
Arianna Lindsey
Alto
Sean Powers
Bass
Madelyn Salay
Alto
Kingman MS
Thane Patterson
Bass
Lansing MS
Austin Strehlow
Bass
Mak Torres
Soprano
Lawrence-Billy Mills MS
Cooper Grant
Tenor
Brady Stark
Bass
Leawood MS
Maggie Ruckman
Soprano
Lenexa-Holy Trinity Catholic School
Kate McKinzie
Alto
Lindsborg-Smoky Valley MS
Brynna Anderson
Soprano
Meade Elem./JH
Trent Roberts
Bass
Norton JH
Traeven Mordecai
Tenor
Olathe-California Trail MS
Duncan Black
Tenor
Tai Fenton
Tenor
Ben Kameta
Bass
Curran Mock
Tenor
Delainey Mock
Alto
Luke Peterson
Tenor
Samuel Rose
Tenor
Leah Steger
Alto
Maddy Tate
Alto
Olathe-Chisholm Trail MS
Morgyn Miesner
Soprano
Kaden Slaven
Tenor
Nathaniel Vanhooser
Tenor
Olathe-Frontier Trail MS
Julianna Bowles
Soprano
Colin Kaberline
Tenor
Nicole Redmond
Soprano
Reagan Stelting
Soprano
Olathe-Heritage Christian Academy
Randall Marcum
Bass
Elise Parr
Alto
Juliana Parr
Alto
Olathe-Mission Trail MS
Kolby Brown
Soprano
Jacob Durant
Bass
Evan McCoy
Bass
Olathe-Pioneer Trail MS
Jacob Cummings
Tenor
Olathe-Prairie Trail MS
Elizabeth Aberle
Alto
Julia Beveridge
Alto
Hannah Brunner
Alto
Addison Lowe
Alto
Megan Mixdorf
Soprano
Sydney Morgan
Soprano
Leah Pal
Soprano
Madison Puppe
Soprano
Olathe-Santa Fe Trail MS
Ashton Ross
Tenor
Hannah Rupert
Alto
Trey Trawicki
Bass
Olathe-Summit Trail MS
Allison Ellsworth
Soprano
Kendall Ficken
Soprano
Victoria Miringu
Soprano
Josh Rawlings
Bass
Overland Park-Aubry Bend MS
Mia Cabrera-Davila
Soprano
Emma Smith
Alto
Overland Park-Harmony MS
Antonio Bianchi
Bass
Ziv Cohen
Bass
Overland Park-Indian Woods MS
Jovan Bajich
Bass
Corbin Beechner
Tenor
Gwyneth Brown
Alto
Benjamin Gachuri
Bass
Overland Park-Lakewood MS
Carson Flake
Bass
Laikyn Large
Soprano
Mason Seaberg
Bass
Owen Shaw
Bass
Overland Park-Pleasant Ridge MS
Ethan Yuwono
Bass
Overland Park-Westridge MS
Serenity Benitez
Alto
Faryn Clevenger
Alto
Max Dolphino
Bass
Scott Duff
Tenor
Lauren Edeal
Alto
John Ewy
Tenor
Lily Heffner
Soprano
TJ Hendrix
Bass
Ayden Johnson
Tenor
Sydney Knoche
Soprano
Ava Myers
Alto
Michael Nemechek
Bass
Penelope Oliver
Soprano
Kaitlyn Rongish
Alto
Mason Schultz
Bass
Cooper Stein
Tenor
Campbell Walbert
Alto
Paxico MS
Cole Frank
Tenor
Paxico-Wabaunsee JH
Caden Frank
Tenor
Perry Lecompton MS
Lara Mano
Alto
Prairie Village-Indian Hills MS
Beck Jones
Tenor
Layla Ledford
Alto
Charlie Mann
Tenor
William Mann
Tenor
Elsie McLain
Alto
Emma Molteni
Soprano
Wyatt Moon
Bass
Gabriella Ribeiro
Soprano
Cecilia Swope
Alto
Olivia Thompson
Alto
Curtis Wilson
Tenor
Riverton MS
Brinley Boyes
Soprano
Bethany Hilderbrand
Soprano
Dillon Leggett
Tenor
Trenton Pliler
Tenor
Russell-Ruppenthal MS
Nathan Henderson
Bass
Thomas Pummell
Bass
Salina South MS
Isabel Fulkerson
Alto
Shawnee-Maranatha Christian Academy
Peter Heddings
Bass
Graden Oswald
Bass
St. George-Rock Creek Jr/Sr HS
Lizzie Haller
Soprano
Sterling JH
Zain Kateley
Tenor
Waylon Schmidt
Tenor
Adam Schweizer
Bass
Stilwell-Blue Valley MS
Riley Carlson
Soprano
Wichita-Pleasant Valley MS
Pedro Soto
Bass
Alternates
School
Name
Voice
Garden City-Horace Good MS
Charlene Pineda
Alto
Haven MS
Sadie Estill
Alto
Hugoton MS
Roman Miller
Bass
Junction City MS
Kylee Powell
Alto
Leawood-St. Michael the Archangel Catholic School
Sophia Zacharias
Soprano
Lenexa-Holy Trinity Catholic School
Mira Marquis
Soprano
Olathe-Pioneer Trail MS
Justin Higgins
Tenor
Overland Park-Aubry Bend MS
Elena Wood
Tenor
Overland Park-Indian Woods MS
Galen Coffman
Bass
Shawnee-Maranatha Christian Academy
Julie Aragon
Soprano
Wichita-Pleasant Valley MS
Evinn Cervantes
Bass